The Wisconsin Badgers shut down the #9 Iowa Hawkeyes 27-7.
Coming into this game, the Badgers were 3.5 point favorites. This was surprising to many fans because Iowa was ranked ninth in the country and the Badgers were unranked. Wisconsin played up to those numbers and dismantled Iowa from start to finish. Here are three takeaways from today's win over Iowa.
#1: The Badgers Defense is Still Outstanding
Coming into this week, the Badgers ranked second in the nation in terms of total defense. They showed that today by holding Iowa to zero first-half points. The pass rush was explosive from the start and ended the day with six sacks.
In addition to an unstoppable pass rush, the Badgers also forced three turnovers. Iowa didn't pick up a first down until there was 1:15 left in the second quarter. Iowa's net yardage didn't get into positive territory until midway through the second quarter when the Hawkeyes were already down 17-0.
Going forward, the Badgers are likely to keep up this masterful defensive display. Defensive coordinator Jim Leonhard is one of the best in college football, and Badger fans should thank him for helping to keep this season alive.
#2: Braelon Allen is Legit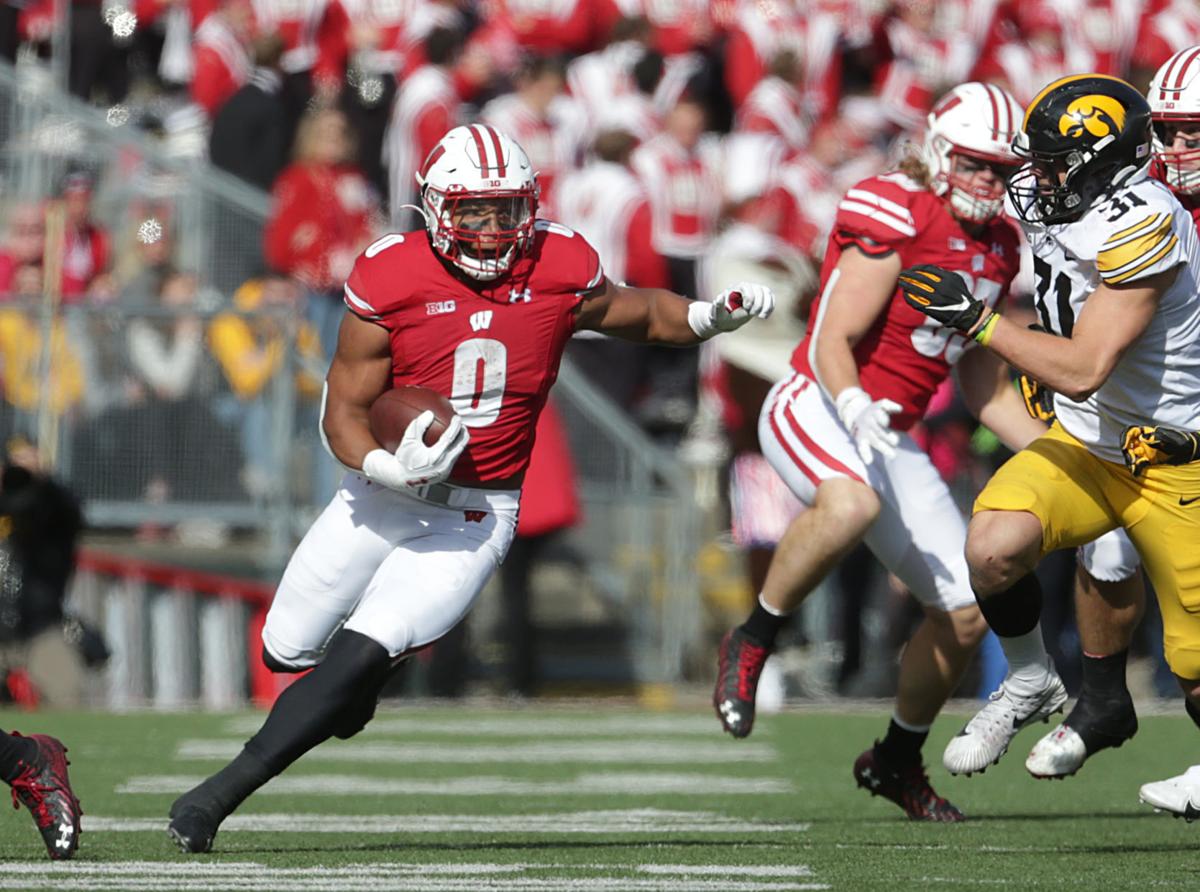 Braelon Allen came to Wisconsin as a young athlete who could play on both sides of the ball. After converting to a full-time running back, he has shown flashes of becoming the next Jonathan Taylor. His speed and strength are exciting sights for Badger fans as they look to chase down the Big Ten West title.
He showed an example of his insane power at the end of the first quarter. The only thing that could stop him was Iowa's kicking net!
Only thing that can stop @BadgerFootball RB @BraelonAllen these days: The kicking net. 😄 pic.twitter.com/OAt6f4rCDO

— Big Ten Network (@BigTenNetwork) October 30, 2021
A lot of Badger fans are hoping Braelon will get the starts going forward, but the system Wisconsin has in place has worked pretty well. As pointed out by @BadgersRiley on Twitter, Allen has been getting his fair share of yards since he took over Jalen Berger's role.
Braelon Allen now has 100+ yards rushing in every game since Jalen Berger was dismissed (4 in a row).

Just saying.

— Coach Riley (@BadgersRiley) October 30, 2021
Allen will look to continue his development as the season winds down. The next few Badger football seasons are going to be really exciting with Allen carrying the ball.
#3: Wisconsin Has a Real Shot at Winning the Big Ten West
Going into the final month of the regular season, the Badgers have a real chance at winning the Big Ten West. They have clawed their way back from near the bottom of the standings and have shown they are capable.
Hey, Big Ten West… pic.twitter.com/NrZPgHa8Av

— Wisconsin Football (@BadgerFootball) October 30, 2021
The remaining games on the Badgers schedule are Rutgers, Northwestern, Nebraska, and Minnesota. If the Badgers are able to win out, the Big Ten West is likely theirs.
[pickup_prop id="6164″]
For More Great Content:
Follow me on Twitter at @BJarumbo and follow @WiSportsHeroics as well for more great Wisconsin sports content! To keep up to date on the latest in Wisconsin Sports, click here!