The Wisconsin wrestling team took on the visiting Purdue Boilermakers in a dual meet on January 20th. The Badgers walked away from the meet as the victors, scoring a 28-9 dual meet win. The losing streak has finally been broken two days ahead of the biggest dual meet of the year against the Iowa Hawkeyes.
Badgers secure two tech falls against the Boilermakers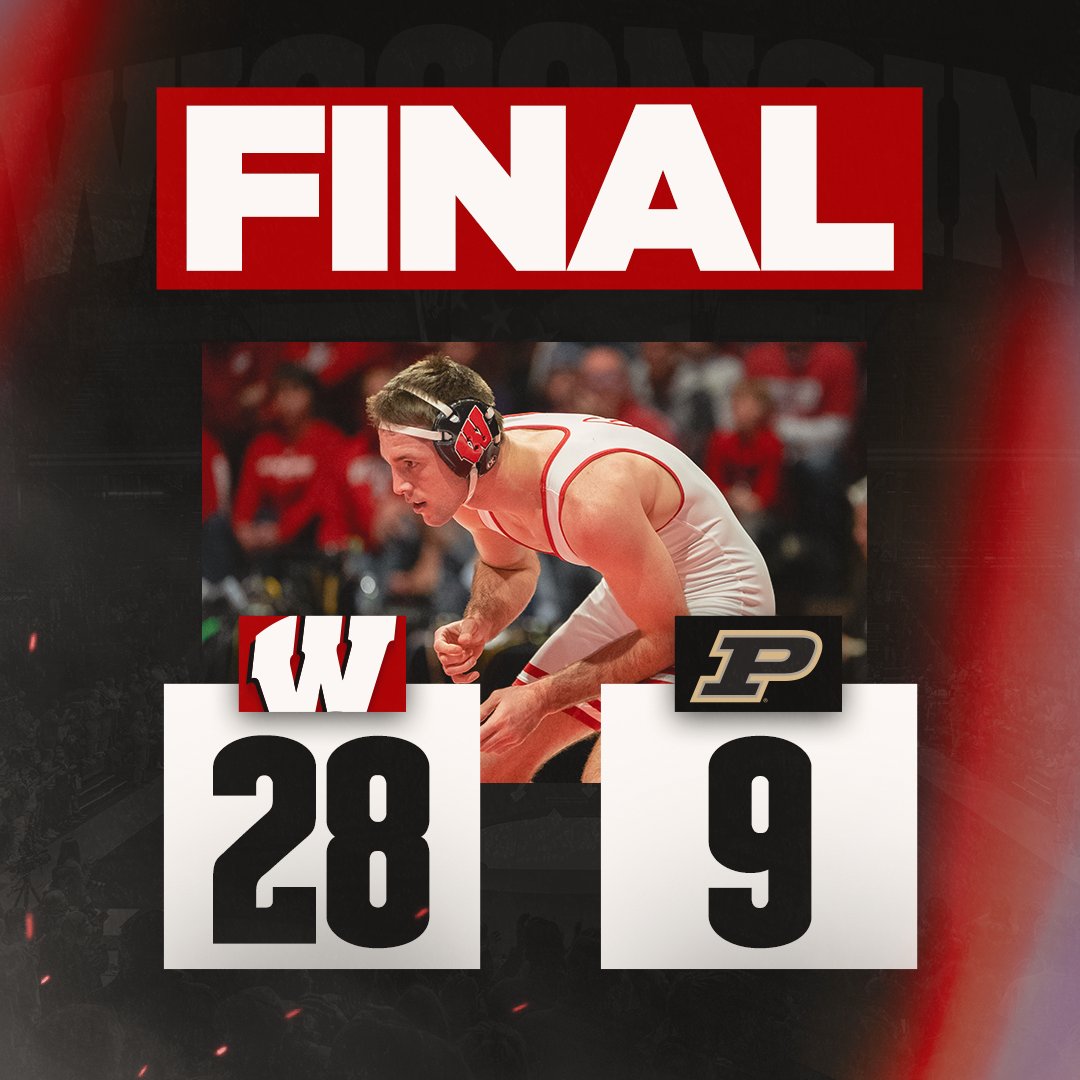 The Badgers started off the meet with losses at 125 and 133 pounds. Eric Barnett lost his second straight match to #10 Matt Ramos this time. The team responded to the losses by winning the next four matches in a row. At 141 pounds, #26 Joe Zargo secured a victory over #15 Parker Filius in a 7-4 decision. Next at 149 pounds, #2 Austin Gomez dominated Jaden Reynolds for a 24-6 tech fall. Gomez controlled the match from the start as he outclassed his opponent.
The biggest match of the night came at 157 pounds when the Badgers' Garrett Model won a 4-3 decision over #3 Kendall Coleman. Model set the tone for the Badgers with his victory and stole points in a match where Coleman was predicted to win handily. In the 165 pound match, #6 Dean Hamiti kept the energy alive with his fall victory over Cooper Noehre to give the Badgers a 17-6 lead.
The 197 pound match saw #13 Braxton Amos secure a 16-1 tech fall over Hayden Filipovich. Amos landed multiple take downs and controlled the pace of the entire match. His win solidified the dual meet victory for the Badgers, as #11 Trent Hillger put the icing on the cake with a 2-0 decision victory.
It was only a matter of time before the Badgers broke their losing streak. The win came at the right time, since the Iowa Hawkeyes are in Madison for their dual meet on January 22nd. The Hawkeyes have one of the toughest squads in collegiate wrestling and carry with them quite the winning pedigree. The Purdue meet was a great competitive meet for the Badgers and provided them with not just a win, but also a boost of confidence heading into their next meet.
For more:
Follow us @WiSportsHeroics for more great content. To read more of our articles and keep up to date on the latest in Wisconsin sports, click here! Check out 97.3 The Game on iHeart Radio!