Badgers' football is reeling after their 34-28 OT loss to Michigan State. Facing Purdue could be just what they need to rebound.
The Wisconsin Badgers are in unfamiliar territory this season, currently sitting at just a 3-4 record. Wisconsin hasn't been under .500 this far into the season since 2008. That season was also the last time they failed to win more than seven games. The good news for Badgers fans is that a familiar opponent is on the schedule this week. And they haven't lost to them in almost two decades.
Badgers Football has been Purdue's Kryptonite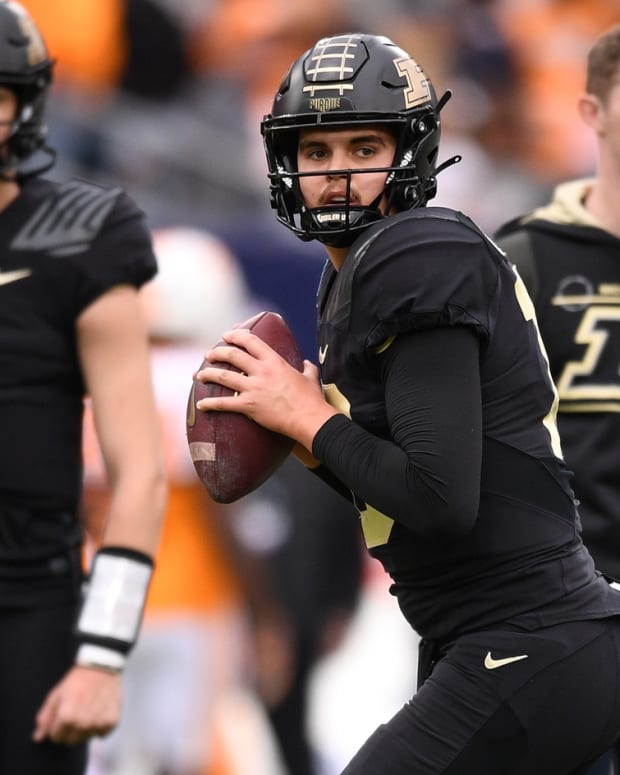 The Purdue Boilermakers travel to Madison this week as they try to break a 15-game losing streak to the Badgers. Purdue is 5-2 on the year and is currently on a four-game winning streak. Purdue has leaned on their passing game, with Senior QB Aidan O'Connell leading the charge.  The Boilermakers' defense has also been a huge part of their success.  They have also yet to allow a 100-yard rusher this season, something that Wisconsin's Braelon Allen looks to change.
Despite their success against the Boilermakers over the past 20 years, this matchup doesn't look great on paper for the Badgers. Not only are they trending in the wrong direction compared to Purdue, but their strength on offense and defense is also in the run game. Purdue is currently a top-20 passing offense and rushing defense, bad news for a Badgers football team that always wants to pound the rock. Even so, betting odds still favor them this week.
Should the Badgers be favored this week?
I think it's odd-even considering their long winning streak that the Badgers are favored this week over Purdue. They are at home which gives them a bump, but Purdue is a legitimately good football team right now and seems only to be getting better. Wisconsin meanwhile is still trying to get its footing after its move to fire Paul Chryst.
Jim Leonhard is going to need a great showing from his defense as he looks to prove he can be the answer at Head Coach long-term. Graham Mertz hasn't shown anything to suggest he can win games with his arm consistently. Trying to go blow for blow with Aidan O'Connell is not something you want him to have to do. Keeping the ball on the ground and keeping the ball away from Purdue's offense must be the focus.
Badgers football desperately needs this win, but I don't see it being nearly as easy as it's been the past few years. I think they can get it done, but don't be surprised if the streak finally comes to an end.
Follow me on Twitter at @ShayneKubas and follow us @WiSportsHeroics for more great content. To read more of our articles and keep up to date on the latest in Wisconsin sports, click here!