The Wisconsin Badgers began spring practices this week. In five months, college football will be back and we'll be able to watch a really intriguing roster take the field. With a solid group of players coming back from a free year of eligibility, it's the new freshmen that I'll focus on. The 2021 class ranks 15th in the country and 3rd in the Big Ten. Below are the freshmen you will want to know this year and beyond.
Nolan Rucci
We have to start with the 5 star recruit and the best member of the freshmen class. It's hard not to get excited about Nolan Rucci and the skills he brings to the Badgers. His accolades alone can be an entire article. The 6'8 295 pound tackle is a force to be reckoned with. Also, his brother Hayden is a tight end on the roster as well.
Rucci could have gone anywhere in the country. He had the pick of the litter. He ended up choosing Wisconsin over schools such as Penn State, Alabama, and Clemson. Rucci is also the 15th overall rates player in the 2021 class, according to 24/7 Sports. With how well the Badgers develop offensive linemen, it's unclear whether Rucci cracks the rotation as a true freshman. Even if he redshirts, Badger fans will know him by the time his Wisconsin career is over.
TJ Bollers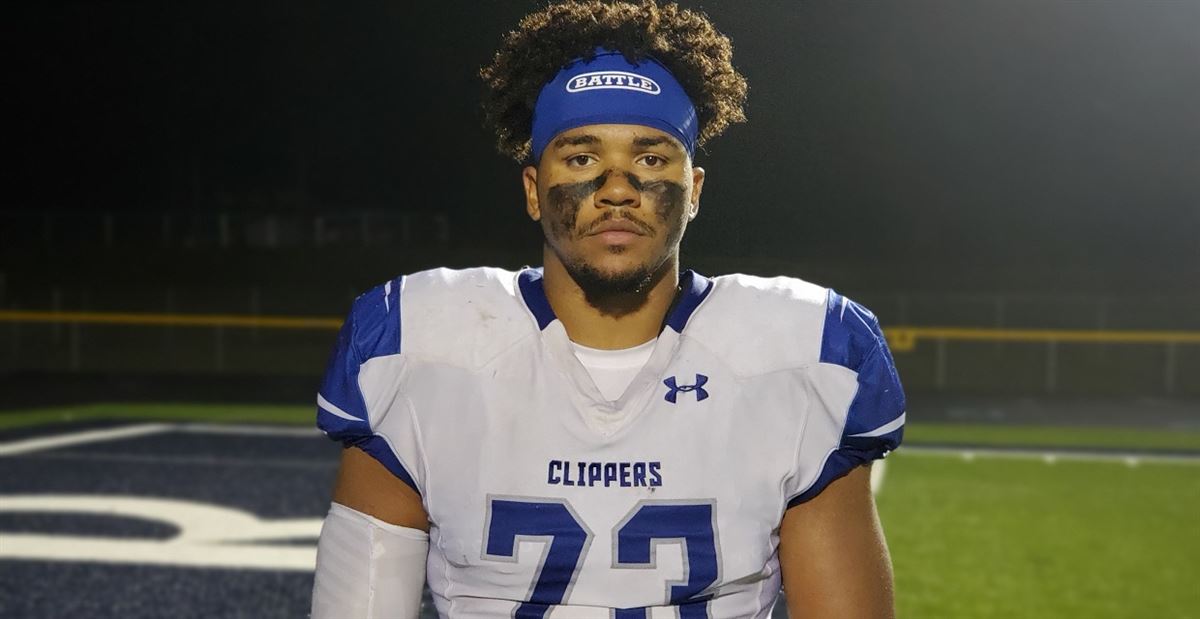 Bollers is an outside linebacker out of Tiffin, Iowa. He is currently on the spring roster for the Badgers. This is a result of him enrolling early along with an number of freshmen. This isn't uncommon. I do like that Bollers is enrolled early and that he gets the early reps with a really solid outside linebacker group. Bollers chose the Badgers over Alabama, Florida, Iowa, Michigan, Penn State, Notre Dame, and many others.
I think Bollers is one of the freshmen in this class that can contribute right away. Whether he cracks the 2 deep rotation or plays special teams, I think he has a chance to get on the field. With the redshirt rule of playing in four or less games, we could see Bollers play in a late game blowout situation. Either way, he has a chance to be Wisconsin's next great outside linebacker with Nick Herbig.
Braelon Allen
Fans living in the state of Wisconsin will recognize the name Braelon Allen To sum it up, he a strong and physical player and human being. He is the number 2 player in Wisconsin and hails from Fond Du Lac, Wisconsin. He is currently in his alternate spirng season. If you need to see how big and physical he is, look at his clip from a game last night.
— Braelon Allen (@BraelonAllen) April 2, 2021
Allen was recruited to be in the 2021 class, However, he was able to re-classify and is the member of the 2020 class. He chose Wisconsin over schools like Iowa, Michigan and Notre Dame. Listed as 6'2 215 pounds (I would bet he added on even more muscle), he was recruited to play safety. Although, he did mention last night he might even make the switch at inside linebacker.
#Badgers ⭐️⭐️⭐️⭐️ commit @BraelonAllen told me tonight that he thinks #Wisconsin is considering moving him to ILB over safety

tonight: 8 tackles (3 solo), 2 PD
6 carries for 138 yards, 4 TD
1 rec for another TD

In two spring games: 9 TDs, 249 rush pic.twitter.com/7ptXFu0GMq

— Rachel Hopmayer (@rachelhopmayer) April 2, 2021
No matter where Allen plays, he'll have a shot to play early and often.
Hunter Wohler
Hunter Wohler also reigns from the state of Wisconsin. He is the second rated player in the state and a top 15 safety in the country, according to 24/7 sports. The native out of Muskego selected the Badgers over schools such as Michigan, Iowa. Notre Dame, and Ohio State.
Currently, Wohler is listed at 6'2 200 pounds. With current safeties Scott Nelson and Colin Wilder on the roster, it'll be interesting to see how much action Wohler will see in his first year. He also has a chance to see valuable reps and should play a lot of football in his Badger career. If Braelon Allen stays at safety, the Badgers should have one of the most talented and physical safety duos in the country in a few years.
JP Benzschawel
Coming in as the second highest recruit in the freshmen class and the top player in Wisconisn, JP Benzschawel is going to be a stud for the Badgers. At 6'7 285 pounds (from 24/7 Sports) from Grafton, Wisconsin, the skills are there for Benzschawel to be another great offensive lineman to come out of Wisconsin.
I think Benzschawel might redshirt his first year in Wisconsin. This isn't a bad thing as this is typically the case with the Badgers. With the way they develop offensive lineman, have Benzschawel learn from physical players such as Logan Brown and Logan Bruss, Benzschawel should be able to contribute in his second year and should be a really solid player at the end of his career.
Riley Mahlman
Speaking of great offensive linemen and top players in a state, Wisconsin was able to get the number one player in Minnesota. Riley Mahlman has a similar build to JP Benzschawel. At 6'7 290 pounds, the Lakeville, MN native should be right there with Benzschawel and Rucci as a solid offensive lineman in the Badgers program. Mahlman chose the Badgers over schools such as Minnesota, Iowa, Michigan State, Ohio State, Northwestern, Nebraska, and many others.
Mahlman had the chance to go wherever he wanted. With the way Wisconsin develops these players, I love that these young players buy into the system early. They trust the coaching staff and the process of early development. I have no doubt Mahlman will be in the same boat. The sky is the limit for him.
Follow me on Twitter @DylanBuboltz! Check out our merch page as well! Use promo code WISCO at checkout for $1 off! To read more of our articles and keep up to date on the latest in Wisconsin sports, click here!