Just recently, the Badgers were in talks with former West Virginia guard Jordan McCabe. McCabe has since transferred to UNLV. However, there is a former Minnesota player in the transfer portal the Badgers have been in on as well. Here's why I believe Gabe Kalscheur would be a good fit with Wisconsin.
Iowa State is recruiting Minnesota SG transfer Gabe Kalscheur (@GabrielKalsche1), his AAU coach tells me. Wisconsin, Georgia and Louisiana Tech are also involved.

Kalscheur, a Minneapolis native, has 2 yrs of eligibility. Started all 88 games at Minnesota; 35% 3-point shooter.

— Matthew Bain (@MatthewBain_) April 5, 2021
Veteran Player From The Big Ten
Kalscheur just completed his junior year at Minnesota prior to entering the transfer portal. At 6'4 200 pounds, Kalscheur has started every year as a Golden Gopher. He has 88 starts under his belt. He averaged 30.7 minutes a game this year and 9.2 points per game. Unfortunately, a finger injury in February ended his season early.
There's the saying that the Big Ten is a physical conference. Perhaps the most physical conference in the country. I agree with that statement. The Big Ten is tough, physical, and full of young talent. It also consists of a ton of veterans that are relied on throughout the season. With the Badgers young roster next year, Gabe Kalscheur would be a perfect fit.
Great 3 Point Shooter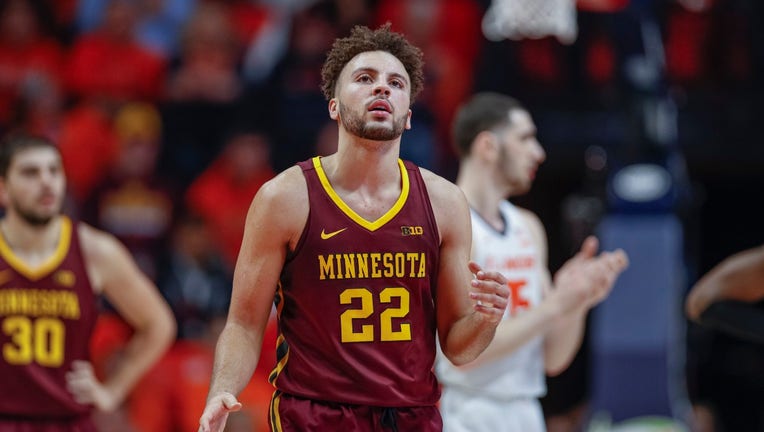 For years, the Badgers have shot the three ball fairly consistently. A big reason why the Badgers won the Big Ten championship last season was because they shot the three ball really well. While Kalscheur did struggle from three this season at only 24.5%, he did shoot 41.5% his freshmen season and 34.1% as a sophomore. He can shoot it from anywhere on the court and doesn't need much space to create his own shot.
The Badgers shoot a lot of threes per game. They also like to work the ball inside and kick out to open shooters. Kalscheur can be lethal if he's given any room. With 2 seasons of eligibility remaining, he can be that go-to shooter the Badgers need. The Badgers need to replace D'Mitrik Trice, Brad Davison (potentially), and Aleem Ford, all who could be relied upon to shoot the ball this past season.
He Fits The Badger Culture
The Badger culture is playing great defense and hitting open threes. As a 35% career three point shooter and a really great defender in the Big Ten, Kalscheur checks all the boxes in my opinion. He's not a flashy player but has the ability to get hot from the field and take over a game both on the offensive and defensive side.
The Badgers were also looking at Kalscheur in high school. However, according to Wisconsin 24/7's Evan Flood, the Badgers couldn't recruit Gabe Kalscheur much because they already had a verbal commitment from Tyler Herro, a current member of the Miami Heat and former Kentucky Wildcat.
If Greg Gard was high on Kalscheur in 2018, he should be even more excited to have an opportunity at getting a good three point shooter and an elite defender. While Kalscheur is also considering a return to Minnesota, I would love to see the Badgers steal one from their arch rival.
Follow me on Twitter @DylanBuboltz! Check out our merch page as well! Use promo code WISCO at checkout for $1 off! To read more of our articles and keep up to date on the latest in Wisconsin sports, click here!