April is Autism Awareness Month, and it effects more people than most of us realize.  Last year, the CDC reported that one in 54 children were diagnosed on the autism spectrum.  While the cause of autism is unknown, in recent years there has been a more concentrated effort on raising awareness about the disorder.  Many view autism as some sort of disease, which it is not.  For instance, well-known with autism include Dan Aykroyd, Bill Gates, Steve Jobs, Tim Burton, and Jerry Seinfeld.  In sports, too, athletes have been working to raise awareness for the disorder.  One of these is former Packers and Jaguars defensive back, Davon House.  Mr. House was kind enough to chat with me about his life after football and autism awareness in the following interview:
Question One: What have been your passions since retiring from the NFL?
Davon spoke fondly of his time in the NFL.  He referenced the friends made and how special the bond is among teammates:
"Life after football has been good and bad.  I miss the locker room and the comradery. The good is that I have gotten to be a dad and the best husband that I can be."
"Since retiring, we have built a house for ourselves, but the money we were offered for it was too good to pass up, so we sold it.  So I guess you could say, I've been doing real estate."
Question Two: I understand that you have family on the autism spectrum?
"I have twin boys that are now five who were diagnosed with autism spectrum disorder (ASD) and non-verbal at the age of three."
*Note: Children can be diagnosed on the spectrum as early as 18 months old.  There are variety of symptoms that can indicate autism, but there is no single symptom that is a 100% indicator of autism.  It is a combination of things.
Question Three: What are some misconceptions you find people have about autism?
"Everyone is same.  Every kid is different.  Everyone thinks that once you see one autistic kid, you've seen them all.  Even with my twins, each of them is different."
This is a point that he and I both have experienced with our children.  The phrase, "Well, he/she doesn't look autistic" is an incredibly frustrating one.  Autism is not a physical deformation, and no two autistic people are completely the same in terms of behaviors and tendencies.  In reality, they are their own person, just like everyone else is.
Question Four: Going off of that, what is something you would like to tell everyone about autism or people with autism?
"Don't treat them any different than you would treat yourself.  That is one thing that I am afraid of as they get older, is people treating them different.  Treat them like everyone else and include them in things."
Be kind.  Always.  People, especially children, with autism do not always understand when they are being picked on or excluded.  Just like everyone else, though, they have feelings.  It is important to always be kind, reach out to others, and be the difference you want to see in the world.
Question Five: A lot of parents whose children are diagnosed sometimes do not always know what to do at first.  What advice would you give them?
"Be happy.  Be happy because now you know and now there is no more guessing.  Life is going to be fun and full of challenges, just like if they were not autistic."
"At the end of the day, life can be a lot worst than what it is. I just count my blessings and am happy my kids are able to run and look me in the eye and give me hugs."
"If you want to know what pure love and pure happiness is, look at my kids' faces."
"Anyone with an autistic kid, if you have social media, it's always nice to tag #AutismAwareness in your posts.  If you have a question, search that tag and you'll find a lot of resources and research."
Davon House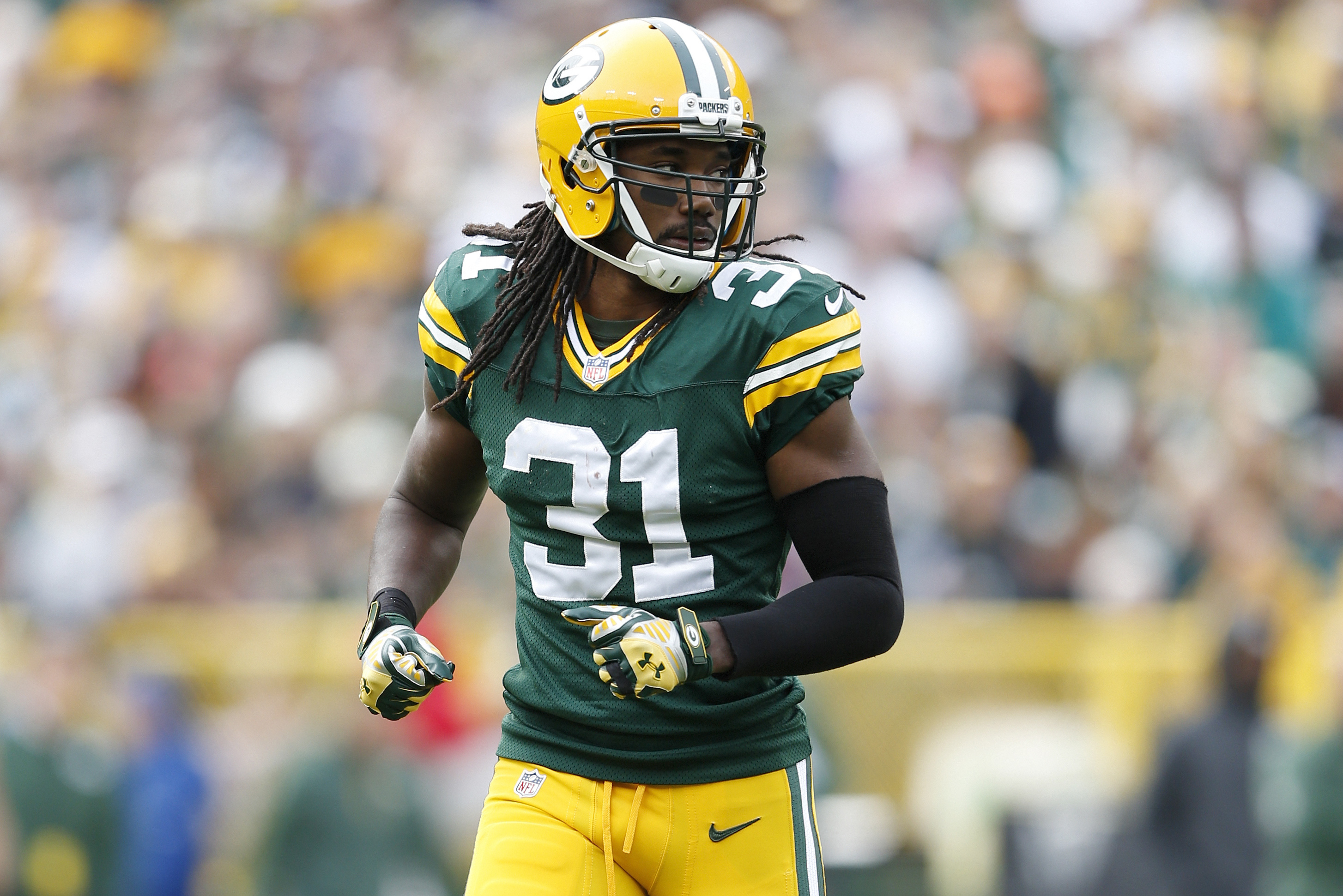 Davon House is a former defensive back who played for the Green Bay Packers and Jacksonville Jaguars.  He was first drafted by the Packers in the fourth round of the NFL Draft.  He spent four seasons of his career with the Packers before spending two years in Jacksonville.  In 2017, House returned to the Packers, where he spent the remaining two years of his career.  In eight seasons, House accumulated seven interceptions, 54 pass deflections, two forced fumbles, and 221 tackles.
Davon House Booking Agent
Contact Information
Call Mayfield Sports Marketing at 262-366-8188 to schedule Davon House for your corporate appearance or product promotion.  Our booking agents will work on your behalf to get you the best price for your desired sports speaker.
Mayfield Sports Marketing has earned a reputation of being the one to call for booking top athletes to speak at events and trade shows. To learn more about Davon House appearance cost and booking fee, please call us today. www.MayfieldSports.com.
For More Great Wisconsin Sports Content
Follow me on Twitter at @theotherAdams14 and follow us @WiscoHeroics1 for more great content. Check out our merch page here and use promo code Wisco at check out for $1 off! To read more of our articles and keep up to date on the latest in Wisconsin sports, click here!
And if you are a parent or relative or loved one of someone on the spectrum in need of support, please reach out to my Twitter handle.  It takes a village.