The Brewers' Brett Anderson missed his chance to pitch against the Cubs during Opening Weekend.  He was scheduled to start the second game, but ended up on IL with a blister on his finger.  Tonight, Anderson will get his chance as he starts game one of a four game series on Chicago's north side against Yu Darvish.
The Brewers are coming off of a woeful 12-2 blowout loss to the Twins in a game that saw Jedd Gyorko pitch a scoreless ninth inning.  Anderson, too, will look to have a better game than the ones he has pitched so far this season.  He has yet to complete even four innings in either of his starts, both of which the Brewers have lost.  Kris Bryant has had the most success of any Cub against Anderson in his career.  He has a .667 average with a home run in three at bats.
The Brewers' offense, which has had spurts of greatness, needs to be more consistent in this series, especially against Yu Darvish in tonight's game.  The Brewers defeated Darvish in the lone game the Brewers won on Opening Weekend and will look for a similar result tonight.
Ever since his loss to the Brewers, Darvish has been lights-out for the Cubs.  He has won his last two starts, allowing just one run in 13 innings pitched.  Christian Yelich has had some success against Darvish in the past, hitting .273 in 11 at bats with two home runs.
Brewers' Lineup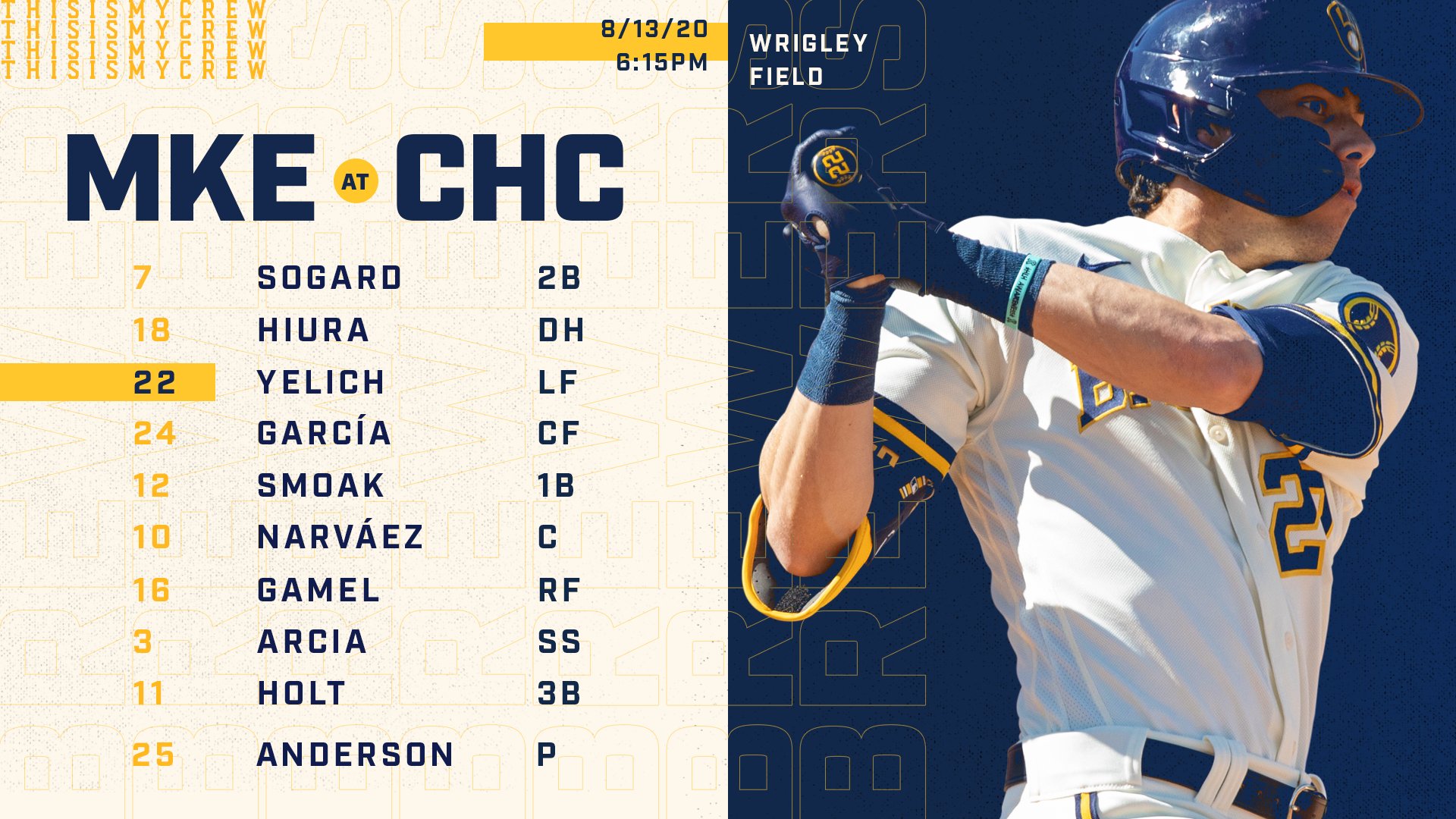 Cubs' Lineup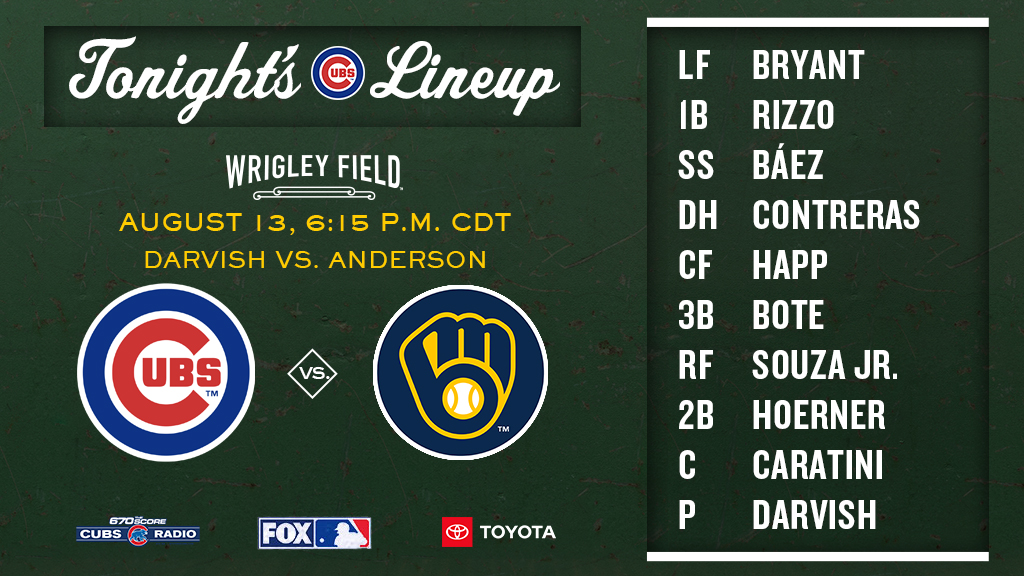 Follow me on Twitter at @theotherAdams14 and follow us @WiscoHeroics1for more great content. To read more of our articles and keep up to date on the latest in Wisconsin sports, click here!