The Milwaukee Brewers travel west this week to start off a three-city road trip. Monday's contest begins with a trip to San Diego to face the Padres. The three-game series will be the first time the two teams are matching up this season.
The Padres, who enter the contest 27-14 behind the LA Dodgers in the NL West. After a 10-1 victory over the San Francisco Giants, the Padres look to continue their winning streak. However, their offense hasn't been consistent; They struggle at times to have consistent hitting, only posting .228 as a team (22nd overall). They're averaging around .82 home runs per game, which is ranked a low 24th in the league. Defensively though, they're a tough team to compete against. They've been backing up their pitchers, and not making a lot of errors.
The Milwaukee Brewers took the series against the Washington Nationals, but lost Sunday's contest 8-2. Even with the loss, they're still ranked first in the NL Central with a 26-15 record, a franchise best to start off the first quarter of the season. This will also be the first time the Brewers face the Padres with Victor Caratini, who was acquired from the Padres earlier this season.
Probable Pitchers:
MONDAY: Adrian Houser v Nick Martinez
Monday's contest marks the eighth start of the season for Adrian Houser. In his last outing on Tuesday against the Atlanta Braves, Houser was dealt the loss. He allowed an unearned run on four hits, only striking out six in six innings of work. An error by Mike Brosseau in the fifth-inning led to Houser's second straight loss. Over his last three starts, he's turned over six unearned runs. Houser currently stands on the season with a 3-4 record, 3.22 ERA and 1.35 WHIP with 31 strikeouts.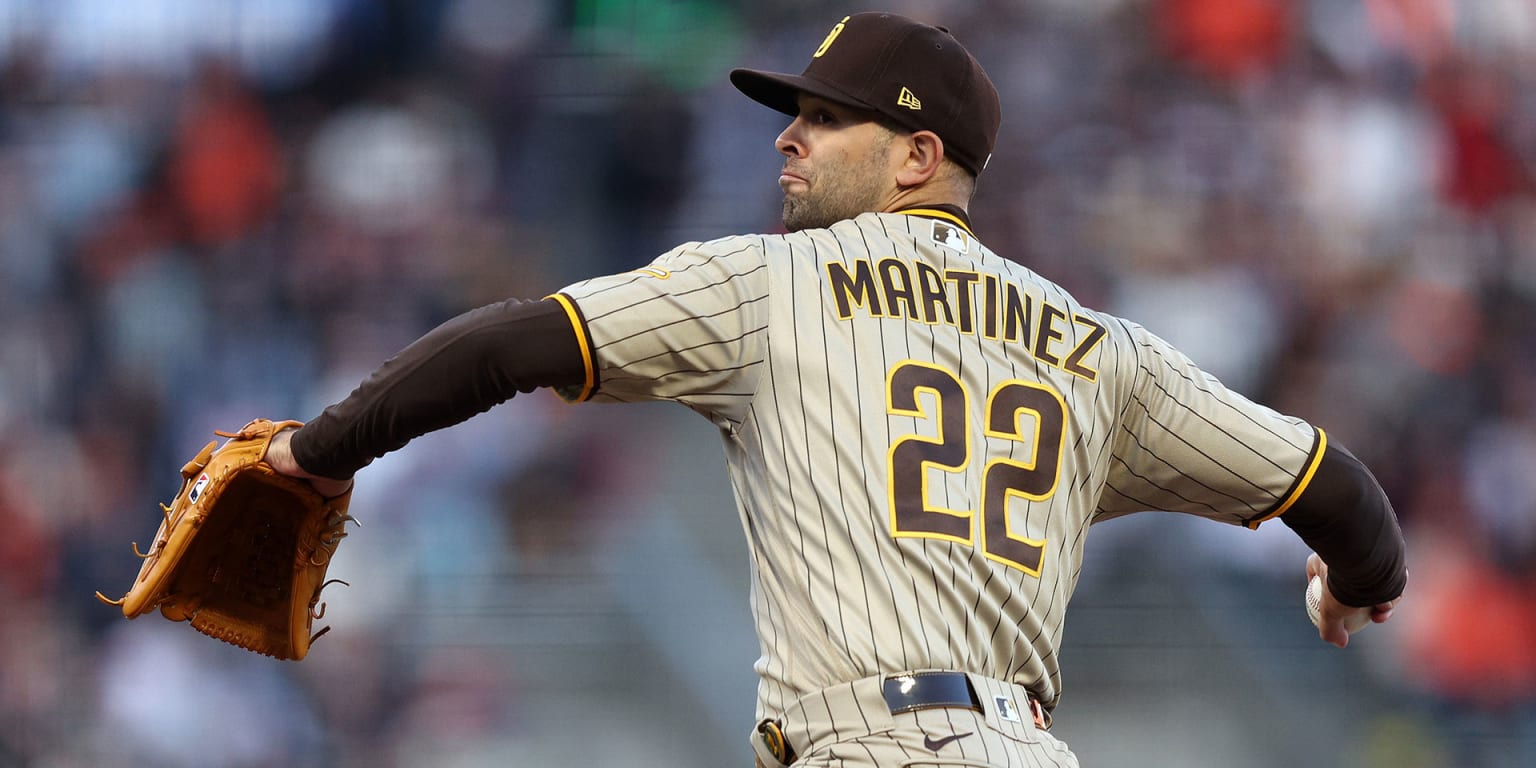 In his last outing, Nick Martinez struck out six in four scoreless innings of work; However, this was all in relief work. He'll be taking over for Mike Clevinger after he was placed on the 15-day IL with a tricep issue. He lost his spot in the starting rotation once Blake Snell returned; and with Clevinger out, the Padres might want to pursue a six-man rotation, which in that case, Martinez could see another starting outing. On the season, Martinez posts a 2-2 record, 3.89 ERA, 1.33 WHIP with 36 strikeouts.
TUESDAY: Corbin Burnes v Blake Snell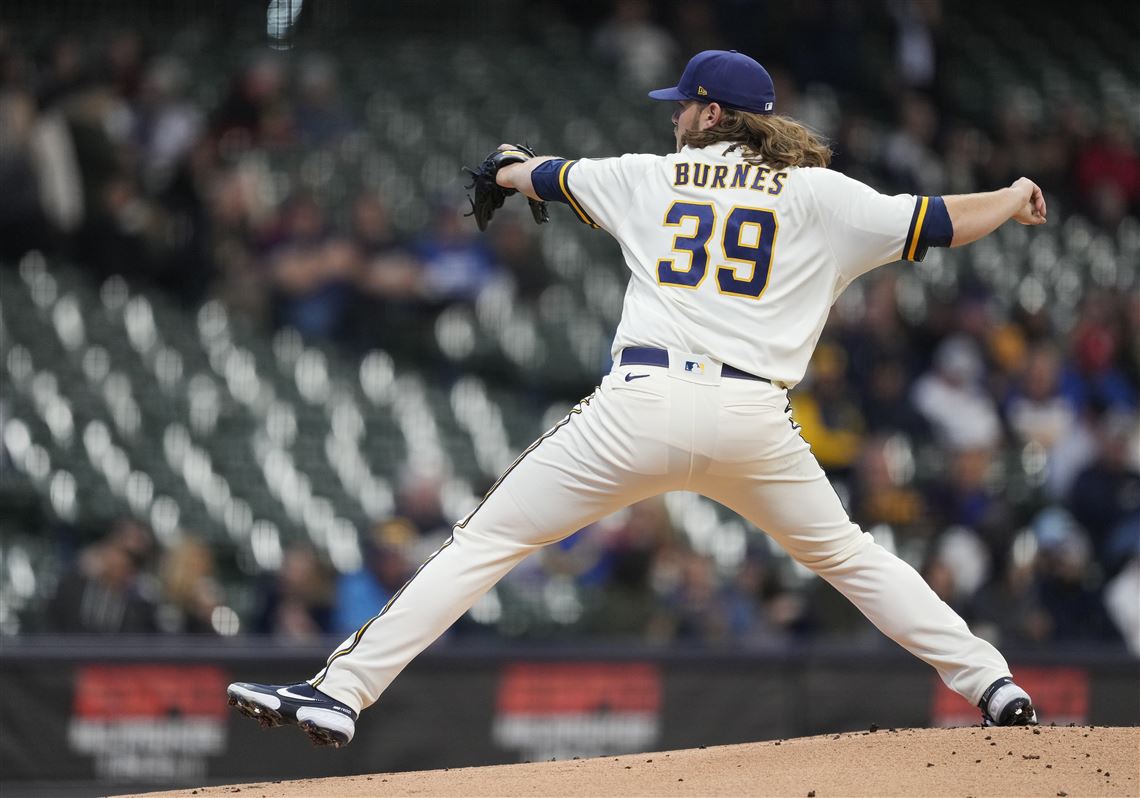 Corbin Burnes had a bit of a shaky outing on Wednesday against the Braves. He allowed a season-high four runs over six innings of work. Burnes also gave up seven hits (two of those being home runs) and hit two batters. After 11 innings, Burnes didn't factor into the 7-6 victory for Milwaukee. It was just one rough outing, though. Burnes still remains one of the best, if not the best pitcher in baseball. He'll get the call on Tuesday night. Corbin Burnes currently holds a 1-2 record, 2.26 ERA, 0.83 WHIP with 62 strikeouts.
Blake Snell made his return on Wednesday against the Phillies. Snell had been on the injured list with an adductor strain dating back to the fourth game of the season. In his return, he allowed three runs on three hits in three innings of work. Snell hasn't really shown consistency through his pitching, but the second half of the 2021 season was dominant for him and showed a lot of potential. The 2018 CY Young award-winner has shown some promise, and could be a huge help for the Padres down the line. With just the one outing, Snell holds a 0-1 record, 7.36 ERA, 1.64 WHIP with five strikeouts.
WEDNESDAY: Aaron Ashby v. Yu Darvish
We've seen Aaron Ashby in both the starting rotation and relief position throughout this season. With the Brewers on this long 18 games in 17 days stretch, Brewers fans were bound to see Ashby start at least once or twice. Ashby closed out Friday's game against the Nationals, sealing the 7-0 shutout victory. He went out for one innings, striking out one. Aaron Ashby currently holds a 3.49 ERA, 1.38 WHIP with 34 strikeouts.
In Thursday's contest against the Phillies, Yu Darvish earned the win after allowing no runs on six hits across seven scoreless innings of work. This is Darvish's third appearance this season where he's pitched six shutout innings. Darvish sits with a 4-1 record, 3.91 ERA, 1.13 WHIP with 37 strikeouts.
Injuries
Milwaukee: Freddy Peralta: day-to-day (shoulder), Jake Cousins: 10-Day (elbow), Willy Adames: 10-Day (ankle), Jandel Gustave: 15-Day (hamstring), Justin Topa: 10-Day (elbow)
San Diego: Mike Clevinger: 15-Day (triceps), Fernando Tatis Jr: 60-Day (wrist), Drew Pomeranz: 60-Day (elbow), Michel Baez: 60-Day (elbow), Adrian Morejon: 60-Day (elbow), Matt Beaty: 10-Day (shoulder), Austin Adams: 60-Day (forearm), Pierce Johnson: 60-Day (elbow)
You can catch Monday's action starting at 8:00 P.M. CST on Bally Sports Wisconsin. First pitch is slated to be at 8:40 P.M. CST.
Follow me on Twitter at @sarahspooon and follow us at @WiSportsHeroics! For all things Wisconsin sports, click here.