The Packers season ended at the hands of the San Francisco 49ers this past Saturday. They lost a close game 13-10 as their Super Bowl dreams are indeed over. Yes, special teams were not good and did have a big part in the Packers losing the game. However, a lot of the blame does go to Aaron Rodgers. Only putting up ten points at home is unacceptable. A play that will haunt him for a long time is the missed throw to Allen Lazard on third down in the fourth quarter. That missed throw by Aaron Rodgers was huge as if that throw was made the Packers are most likely in the NFC Championship. Here is the play.
This play only did not affect the Packers' chances to win, but overall exposed Aaron Rodgers's huge flaws. Here is how that one play exposed Aaron Rodgers.
Aaron Rodgers Not Trusting Other Wide Receivers Outside Davante Adams Has Handcuffed the Play Calling of Matt LaFleur
Aaron Rodgers and Matt LaFleur indeed have a good relationship. Rodgers has spoken about how a great coach he is and the respect he has for him. Yet, despite that, he doesn't seem to trust the players outside Davante Adams and it is handcuffing the play calling of Matt LaFleur. That is because Matt can scheme anyone open but Rodgers forces it to Davante Adams when the throw isn't there. Against the 49ers, Rodgers was forcing the ball to Davante Adams when other guys were open and he was doubled-teamed. There's nothing more LaFleur can do when he sets up the play design for someone to be wide open but Rodgers keeps forcing it to Davante Adams.
Aaron Rodgers Spreads the Ball a Lot More When Davante Adams is Out Which Makes the Offense Better
This is no disrespect to Davante Adams, but when he is out of the lineup Aaron Rodgers does play better. That is because Rodgers does not have him, so he won't force the ball. Instead, he gives the ball to open receivers on the field and spreads it around. When Adams is out, Rodgers surely plays within the system of Matt LaFleur and takes the best option instead of forcing it to a place where it is not good to throw the ball. Rodgers seems to spread the ball more when he is forced to due to Adams not being in the lineup. Yet, he should be doing it on a consistent basis, not only when he is forced to.
Aaron Rodgers Wants To Do Too Much Instead of Just Doing What it Takes to Win
At times, Aaron Rodgers does too much and tries to play hero ball instead of doing what it takes to win. Mike McCarthy was fired due to putting too much pressure on Aaron Rodgers and relying on him far too often. Matt LaFleur has done a great job of taking the pressure off Rodgers and giving him a quarterback-friendly offense. However, Rodgers still puts too much pressure on himself and wants to play hero ball. In 2019, Aaron Rodgers was not all great but he did enough for the Packers to win 13 games despite him not putting up elite numbers. In these recent playoff losses, Rodgers has tried to do too much even though he doesn't need to. Even with the years he has been under Matt LaFleur, Rodgers has not understood he doesn't need to play hero ball and it may have cost him another Super Bowl appearance.
The Narrative of 'Aaron Rodgers Does Not Have Weapons' is Not True – He has Them but Doesn't Want to Use Them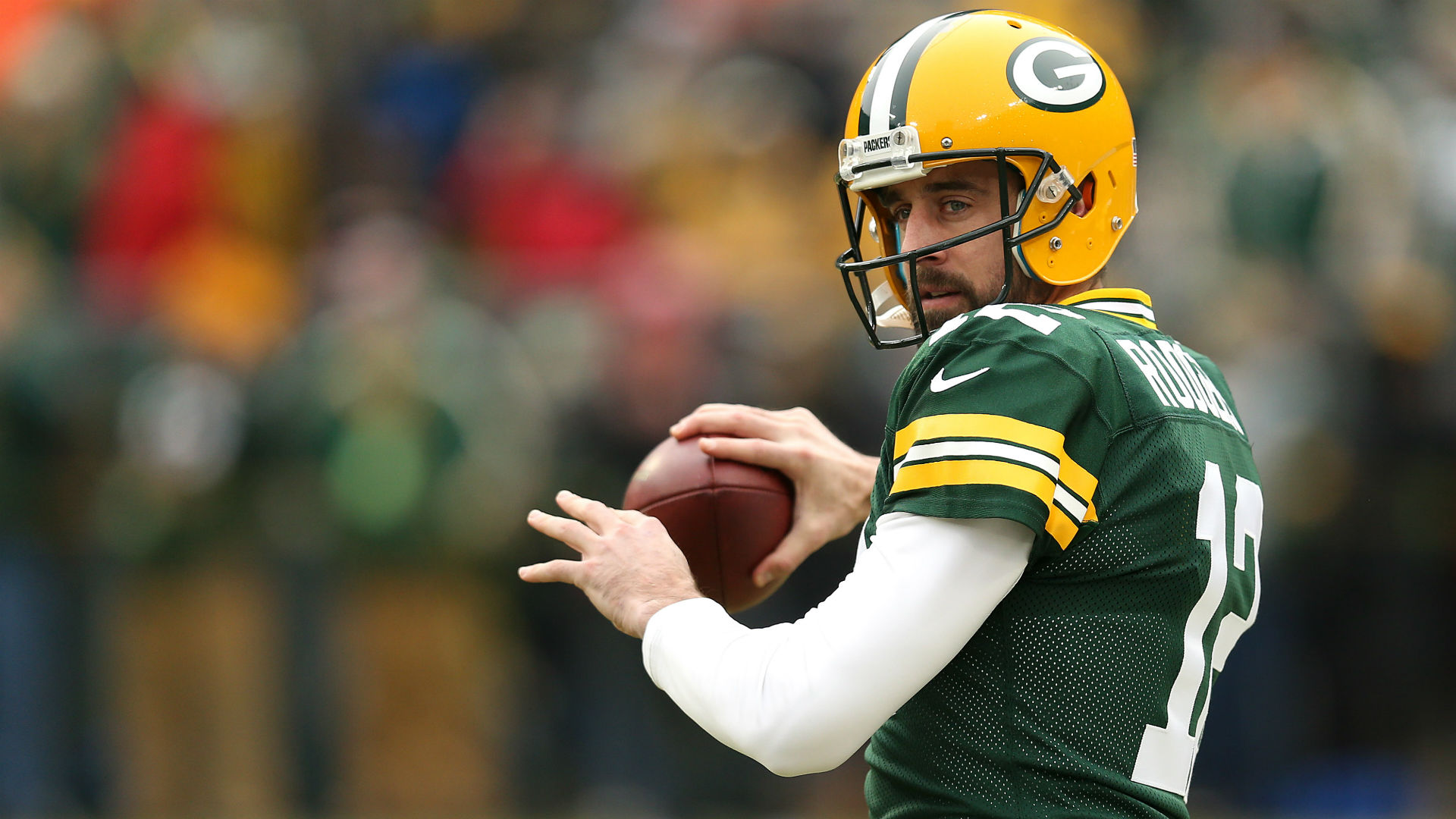 It has been said Aaron Rodgers does not have enough weapons outside of Davante Adams. That is definitely not true as he does, but does not use them enough. When targeted, other players have stepped up and made big plays for the Packers. However, in key situations, Rodgers only targets Adams when other guys are wide open. The play against the 49ers when he missed a wide-open Allen Lazard is just one example of him not using his weapons outside of Davante Adams. On that same play, he also had an open Equanimeous St. Brown for a touchdown as well. Him forcing the ball to Davante Adams is a flaw teams have exposed him for numerous times, especially in the playoffs.
For More…
Follow me on Twitter at @CarlosS29143608 and follow us at @WiSportsHeroics for more content. To keep up on all of your favorite sports in Wisconsin, click here! Also, check out our merch store for some amazing WSH merchandise!