Tuesday afternoons are always eventful on the Pat McAfee Show. Aaron Rodgers has his weekly interviews and it always produces good sound bites. Amid a three-game losing streak, a lot of fans are tuning in to hear what Rodgers has to say. While he had many interesting comments, there was one that may rub some fans the wrong way. Aaron Rodgers slams "bitter" Packers fans.
Aaron Rodgers Slams Packers Fans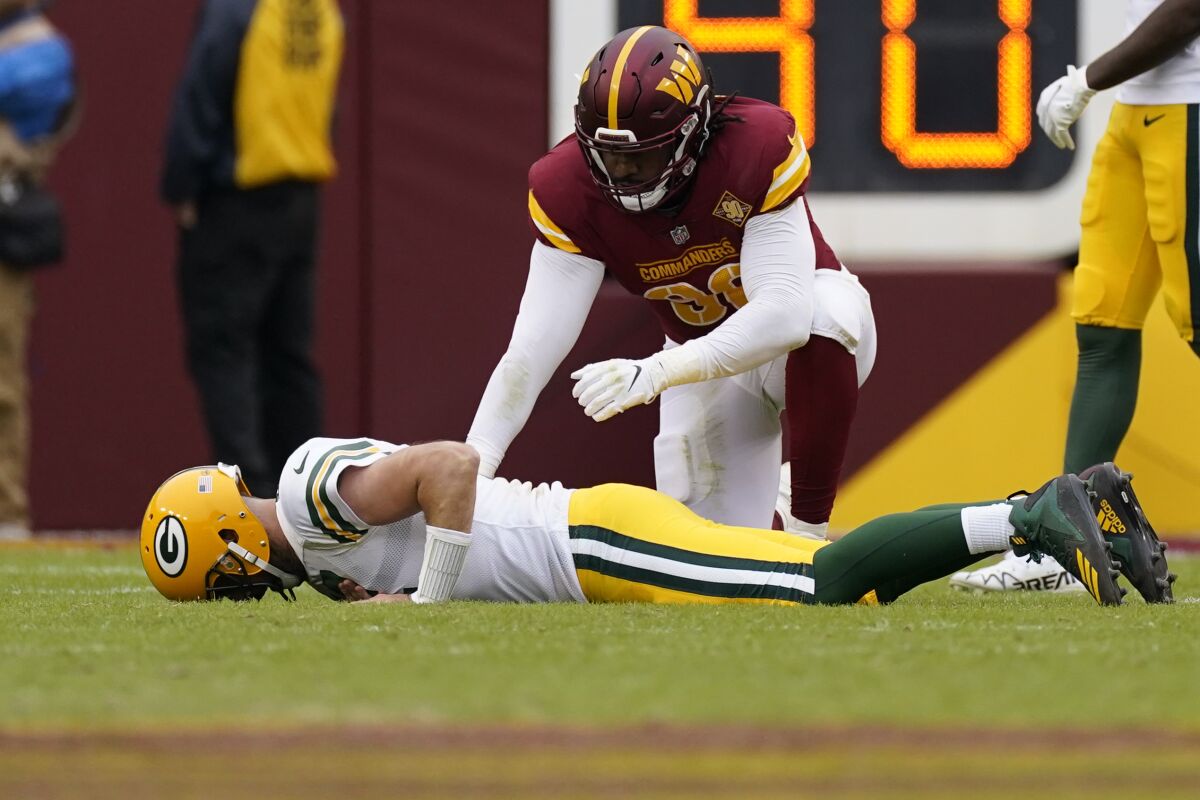 Rodgers had some thoughts on some fans' response to the Packers' play. "Well, they can say whatever they want," Rodgers said. "Nothing is going to sway that opinion." He went on to talk about how some "bitter" and "angry" people like to wallow in sorrow for a while before being positive. Rodgers has stayed positive despite the poor play. He seems to truly believe that the team can salvage the season. Some fans are less optimistic and in a culture of social media, people are letting their opinions fly. Rodgers is having none of the negativity from fans and let them know about it.
Packers Fans Are Rightfully Frustrated
The Packers came in with Super Bowl aspirations. The team spent the entire offseason hyping up the combination of veterans and young players. After seven games, we did not think that Rodgers would have to slam Packers fans for being too negative. Rodgers understands the frustration. "Fans want to be upset and that's fine. That's great," he said in the interview. What he seems frustrated about are the fans that are wallowing in it instead of focusing on the next week which is what the team is doing.
I get where Rodgers is coming from. However, I do think that Rodgers could acknowledge that Packers fans can be rightfully frustrated. The Packers were supposed to be comfortably in the playoff picture and right now they look more like a candidate to pick in the top 10 of the 2023 draft rather than a playoff team. The good thing is that the team does not seem to be wallowing in frustration. They need to solve their problems fast or the team is going to have a lot more frustrated fans on their hands.
Follow me on Twitter at @sorcerermatt, and follow us @WiSportsHeroics. To read more of our articles and keep up to date on the latest in ALL of Wisconsin sports, click here!