Aaron Rodgers has been a regular on the Pat McAfee show for awhile now. The interviews often lead to interesting tidbits as McAfee has built a rapport with Rodgers. He seems to be able to extract information from him. During Tuesday's show, McAfee pushed Rodgers on his favorite QBs to watch. After some prying, Aaron Rodgers revealed the two QBs he loves to watch on television.
Aaron Rodgers Loves To Watch These Two QBs
"I do like Josh Allen a lot & if he's on I'll definitely watch em" ~@AaronRodgers12#PMSLive #ART pic.twitter.com/pQHz92uN9U

— Pat McAfee (@PatMcAfeeShow) September 20, 2022
These were not the names that many expected but Rodgers said that Buffalo QB Josh Allen and Rams QB Matthew Stafford are his favorite to watch on television. McAfee pressed Rodgers on other names and Rodgers admitted that he does not watch a lot of games. This makes sense as Rodgers is playing on Sundays alongside everyone else. Obviously Rodgers watches film on every quarterback but that is for work. However, on his downtime Rodgers reveals these are the two QBs he loves to watch.
Interesting Picks By Rodgers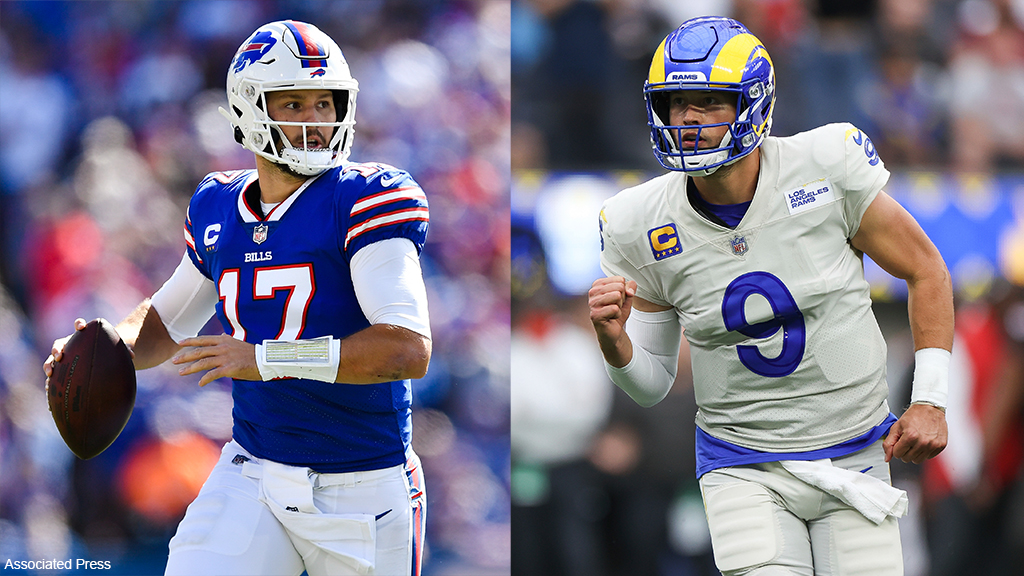 Josh Allen makes sense. He is one of the best young talents in the game. This season especially Allen has been on a tear. His dual threat nature and big arm makes him a big play machine. Matthew Stafford was an interesting pick in my opinion. Stafford has been slinging it for awhile now and Rodgers played against him a lot when Stafford was on the Lions. Stafford is known for his gunslinging nature which is fun to watch. It's a good thing Rodgers likes watching both of these QBs because the Packers play both of these teams in the regular season.
The Pat McAfee show interviews are always interesting. You never know what Rodgers will reveal during his interviews. In the week of the Tampa Bay game, it was interesting that Tom Brady was not on the list. Maybe this was throwing some shade or maybe Rodgers just prefers to watch a different style of play.
Follow me on Twitter at @sorcerermatt, follow us @WiSportsHeroics. To read more of our articles and keep up to date on the latest in ALL of Wisconsin sports, click here!