When the Packers needed a crucial win, they delivered in a massive way. The Minnesota Vikings were looking to spoil Green Bay's playoff hopes on Sunday. However, Aaron Rodgers and the Packers had other plans.
The Packers didn't just beat the Vikings on Sunday, they obliterated them with a 41-17 final score. Green Bay's defense locked up Minnesota's offense. Vikings star receiver Justin Jefferson was held to only one catch for 15 yards. In addition, QB Krik Cousins was picked off three times.
Packers return specialist Keisean Nixon provided a spark in the first quarter with a 105-yard kickoff return touchdown, which was also the longest TD in the NFL this season.
Aaron Rodgers Credits "The Power Of The Mind"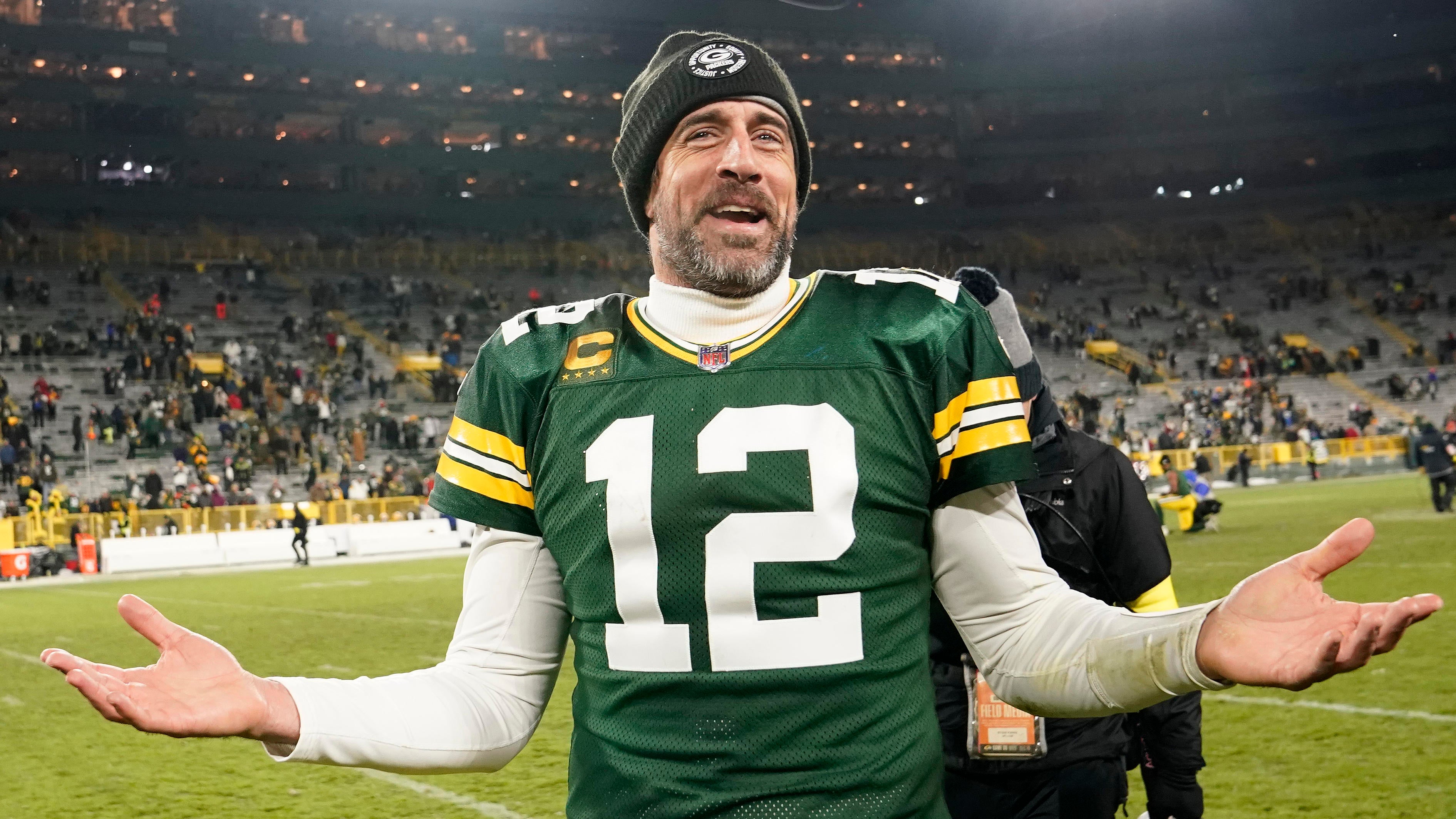 It was a special performance for Rodgers and Co. against the Vikings, as they move to 8-8 and control their playoff destiny. A win against the Lions in Week 18 clinches a playoff berth for Green Bay.
But Rodgers attributes the Packers' recent success to something else. Something that's expands beyond the field. He credits the power of the mind, manifestation and believing. 
"I (always) had faith, much like (when we were) 4-6, I think in '16," Rodgers told reporters after Sunday's 41-17 win, per NFL.com. "Sometimes you've got to fool yourself a little bit into believing a little bit more. But I definitely had faith I was going to go down scrapping, for sure. I do believe in the power of manifestation and I do believe in momentum and I believe very strongly in the force of the mind. And when you start to believe something strongly, some miraculous things can happen."
Aaron Rodgers kept believing even when it seemed like all hope was lost. A 4-8 record quickly bloomed to 8-8, and now the Packers are only one win away from capping off an improbable journey.  
For More Wisconsin Sports News:
Follow me on Twitter at @alex_ratliff and follow us @WiSportsHeroics for more great content. To read more of our articles and keep up to date on the latest in Wisconsin sports, click here!