Aaron Rodgers has been one of the best quarterbacks in the league for over a decade now. His accomplishments are staggering, winning four MVP awards, a Super Bowl trophy, and he sits in the top 10 of multiple all-time passing categories. Rodgers is no stranger to ranking high on lists, however, Deadspin placed Rodgers rather high on a less-than-flattering list.
Aaron Rodgers Ranks 9th On Deadspin's Harsh List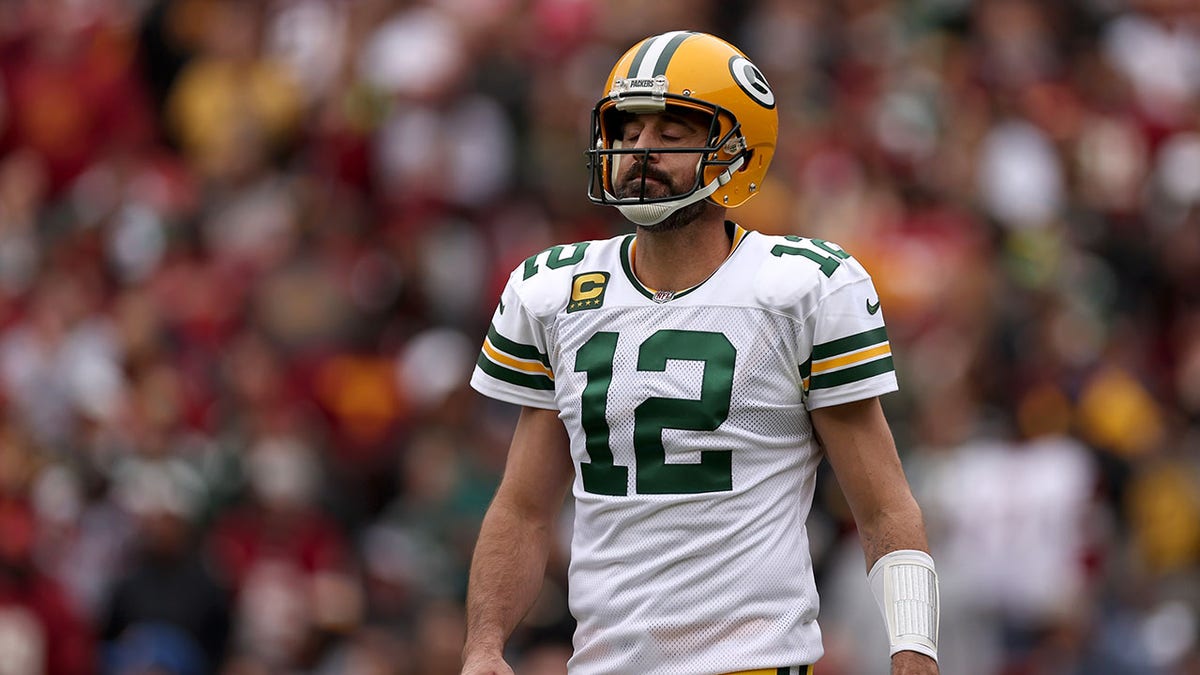 Deadspin released their annual 'Idiot Of The Year' list a few days before Christmas. They compiled their own list of 50 people who they think may have made some bone-headed choices or decisions in 2022.
On Monday, Deadspin started to name their top 10, putting Rodgers at 9th. The only other NFL quarterback to make the list was Jets' Zach Wilson at 48th. Former Packers' offensive coordinator Nathaniel Hackett also made the list at 15th.
At least Aaron Rodgers is making progress. In last year's 'Idiot Of The Year' list, Deadspin put him at the No. 2 spot.
Deadspin's Reasoning For Placing Aaron Rodgers On Their List
What made Rodgers land at 9th on this year's list? Well, this was Deadspin's reasoning;
During the offseason, Rodgers spent his time getting better acquainted with ayahuasca, a psychoactive substance containing DMT, a hallucinogenic drug. If that came out of left field, then finding out Rodgers had been dating a woman named Blu of Earth should've put all the puzzle pieces in place.

When you skip out on OTAs after losing your best wide receiver and playmaker in free agency, people will undoubtedly begin to talk. Aaron wanted his money, which he got, but the way he went about it was very Brett Favre-esque. Rodgers' lack of communication with the team and his best player (Davante Adams) caused him to lose his favorite receiving target. Adams wasn't sure how much longer the four-time MVP would be around, so he bounced for Las Vegas.

He rarely takes accountability when he screws up, and there have been plenty of those instances throughout the '22 season. There's usually someone else to blame, and his finger is generally pointed in their direction. One thing he can't blame on anyone but himself is his bad attitude.
There's no question that Aaron Rodgers has made some questionable decisions this year. However, placing the guy only two spots above Kanye West seems a little harsh.
For More Wisconsin Sports News:
Follow me on Twitter at @alex_ratliff and follow us @WiSportsHeroics for more great content. To read more of our articles and keep up to date on the latest in Wisconsin sports, click here!