Aaron Rodgers held a scheduled news conference ahead of his highly touted golf match with Bryson DeChambeau.  Rodgers and the 2020 US Open Champion will face off against Tom Brady and six-time Major Champion Phil Mickelson.  In Tuesday's news conference, Rodgers addressed his focus this offseason.
[pickup_prop id="7674″]
The Importance of Mental Health
Aaron Rodgers comments on the importance of athletes' mental health. pic.twitter.com/GMANh0OJmk

— NFL on ESPN (@ESPNNFL) July 5, 2021
Perhaps unsurprisingly, the 2020 NFL MVP did not have anything blatant to say about his highly publicized riff with the Green Bay Packers.  When asked about his offseason, Rodgers said that he has been grateful for the opportunity to focus on his mental health:
"I've just really been trying to think about what puts me in the best frame of mind. What habits can I form that allow me to feel most in my body, most present, happiest? And that's what I've been doing."
While Rodgers has not been diagnosed with depression or anxiety, the focus on mental health is something that many athletes have been vocal about in recent seasons.  Last preseason, Undisputed cohost Skip Bayless came under fire after he questioned the leadership of Dallas Cowboys quarterback Dak Prescott for his mental health statement.  Prescott publicly stated that he dealt with depression in quarantine and following the death of his brother.
In 2018, Cleveland Cavaliers' star Kevin Love penned an essay about his battle with anxiety.  In his essay for The Players' Tribune, Love talked about how being rich and famous does not exclude professional athletes from mental health struggles.  They are human, too, and go through the same struggles as their fans.
An Interesting Quote From Rodgers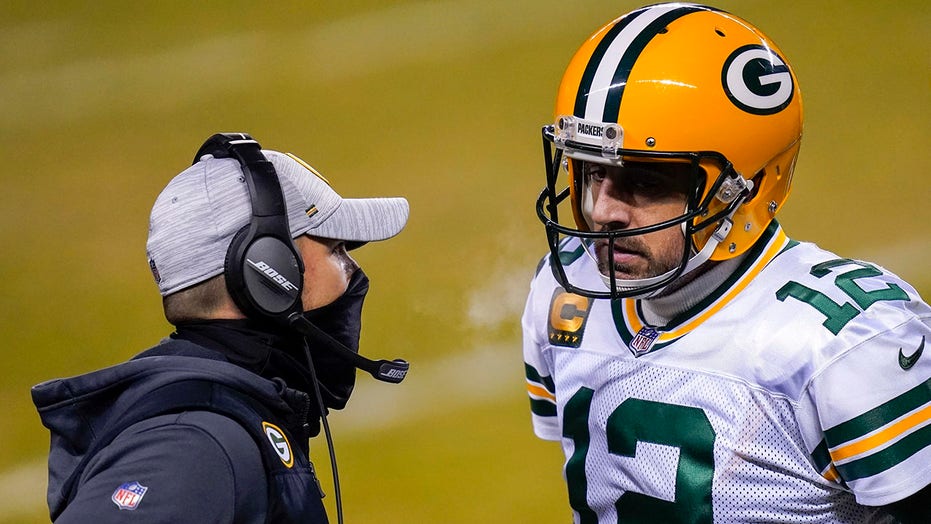 As mentioned previously, Rodgers did not directly address his ongoing saga with the Packers.  However, he did have this to say about leadership:
"Sometimes the loudest person in the room is not the smartest person. Sometimes the loudest person in the room is not the person who has all the facts on their side or the truth on their side," he said.
Rodgers continued, "Sometimes there's a lot of wisdom in silence. Sometimes there's a lot of wisdom in being selective on what you say."
Rodgers is very careful with words.  Much of what he says can have multiple meanings.  Here, he could have just been stating a simple truth.  On the other hand, he could also have directed these words at certain members of the Packers organization.  Last month, Packers' CEO Mark Murphy drew criticism for his calling Rodgers' a "complicated fella."
Conclusion
There is not much more that can be said about Rodgers' new conference.  It was great to see a professional athlete of his level of influence talk about the importance of mental health.  According to the National Alliance for Mental Health (NAMI), one in five Americans experience mental illness.  Additionally, 10 million adults in America live with serious mental illness.  Having such a high-profile person such as Aaron Rodgers speak about the importance of mental health will certainly help continue to raise awareness for these highly stigmatized conditions.
Way to go, MVP!
For More Great Wisconsin Sports Content
Follow me on Twitter at @theotherAdams14 and follow us @WiscoHeroics1 for more great content. Check out our merch page here and use promo code Wisco at check out for $1 off! To read more of our articles and keep up to date on the latest in Wisconsin sports, click here!