It has been quiet recently on the "Aaron Rodgers wants a trade" front. There really has not been any recent update on the situation. Anything can change as the weeks go along. Despite that, I think Aaron Rodgers getting traded is less likely of happening. Here is why it will most likely not happen.
A Little Late for a Trade
So it was reported that Aaron Rodgers wanted a trade from the team a couple of weeks ago. What clearly does not make sense is why Rodgers would ask for a trade this late, especially on draft night? Basically, all teams already have plans for their quarterback situations. If he wanted a trade should have asked months ago when teams like the Denver Broncos, San Francisco 49ers, LA Rams, and the Carolina Panthers were trading for quarterbacks. He is kind of stuck now even if he wanted to be traded as the timing is pretty off. At this point, the likely hood of Aaron Rodgers being traded is really low.
Trade Partners Either Have a Plan at Quarterback or Are Just a Downgrade Compared to the Packers
The teams that had a chance trading for Aaron Rodgers are downgrades from the Packers or have a plan at quarterback. The Las Vegas Raiders, who are one of the teams, definitely are a downgrade. They blew up their once-great offensive line and have a real suspect defense. The San Francisco 49ers gave up the future for Trey Lance so they are out of Rodgers trade sweepstakes. Denver Broncos have been the main contender, but that offensive line is not all great and Vic Fangio has not shown yet that he is a capable head coach in the NFL. Also, the Panthers had a chance, but are rolling the dice on Sam Darnold even picking up his fifth-year option. The best team for Rodger to play on right now is the Packers.
Aaron Rodgers is in the Best Offense That Fits His Skillset
The offense that head coach Matt Lafleur brought to the Packers is really great one. It schemes people open and is similar to what Kyle Shanahan runs in San Francisco. The offense is real quarterback friendly and did great things for Aaron Rodgers. It took the pressure off him and gave him the most balanced offense he has had in his career. In addition, Aaron Rodgers had a career year in the offense and won MVP for the third time in his career. I really think Rodgers would want to stay in an offense that fits his skill set..
Front Office Has the Final Say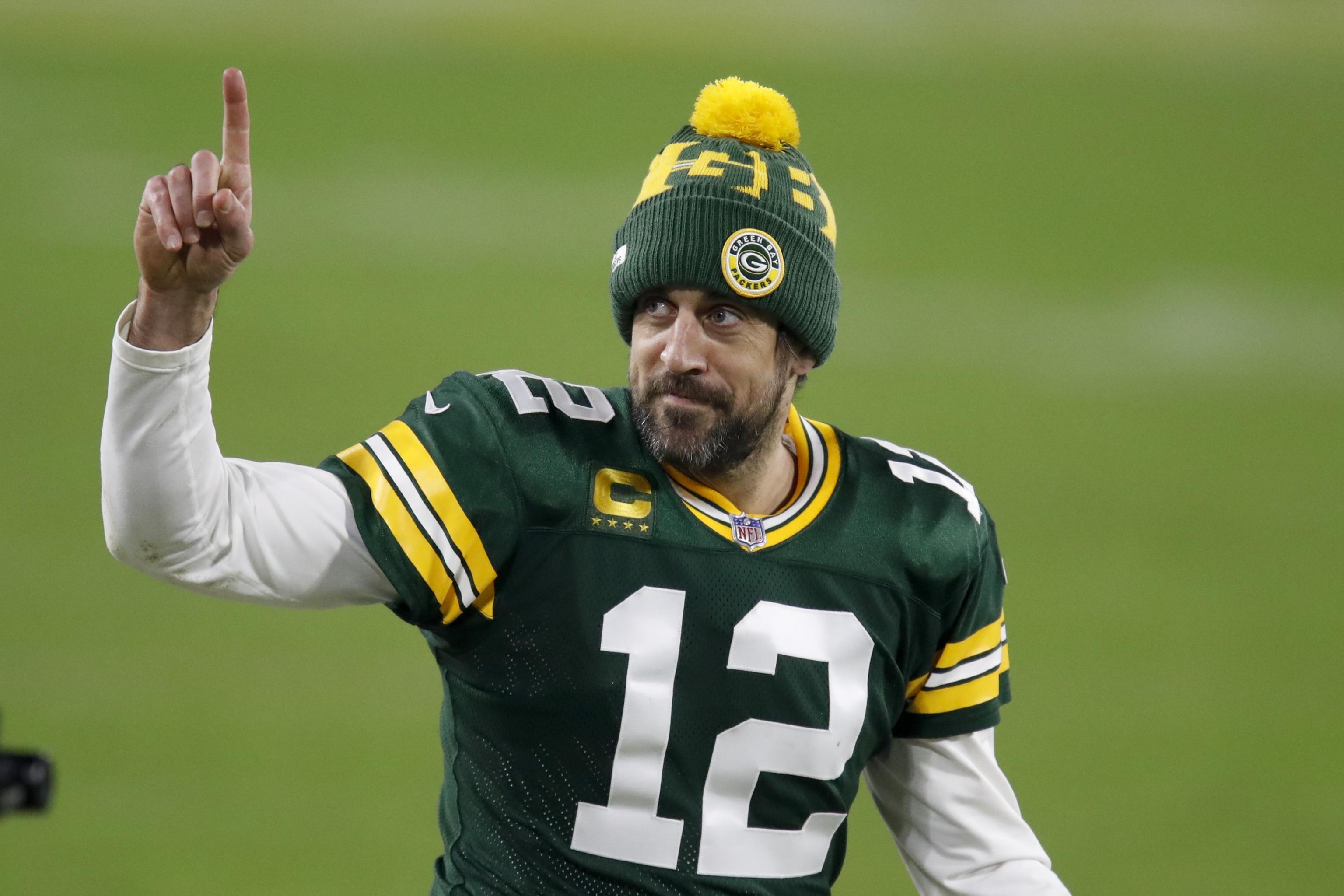 Yes, Aaron Rodgers does have good leverage in the situation, but so do the Packers. He is under contract for three more years with the team which is a really big factor. Thanks to that contract the Packers can have some control over where he goes if they want to trade him. Also, they do not have to do anything and if Rodgers holds out he would lose a significant amount of money with the fines he would face. In addition, if he does retire he would have to pay the Packers back a lot of money as well.  Even if Rodgers wants out via a trade the Packers have as much of say in it as he does, basically making the situation a standoff.
In Conclusion: Follow me @CarlosS29143608 and follow us @WiSportsHeorics for more content. Check out our merch page. Use the promo code WISCO at the checkout for 1$ off! To keep up on all of your favorite sports Wisconsin click here!