Aaron Rodgers and the Green Bay Packers managed to overcome an early deficit to beat the Chicago Bears on Sunday. After the first quarter, the Packers trailed by 10 points, and at halftime they were down, 16-10.
Rodgers is used to dominating the Bears, having a career record of 24-5 against them. However, only posting 10 points in the first half, and trailing in the game, Rodgers was losing his patience. His frustration was clearly on display during the Packers' first possession of the second half.
Aaron Rodgers Yells At Matt LaFleur For Not Challenging Play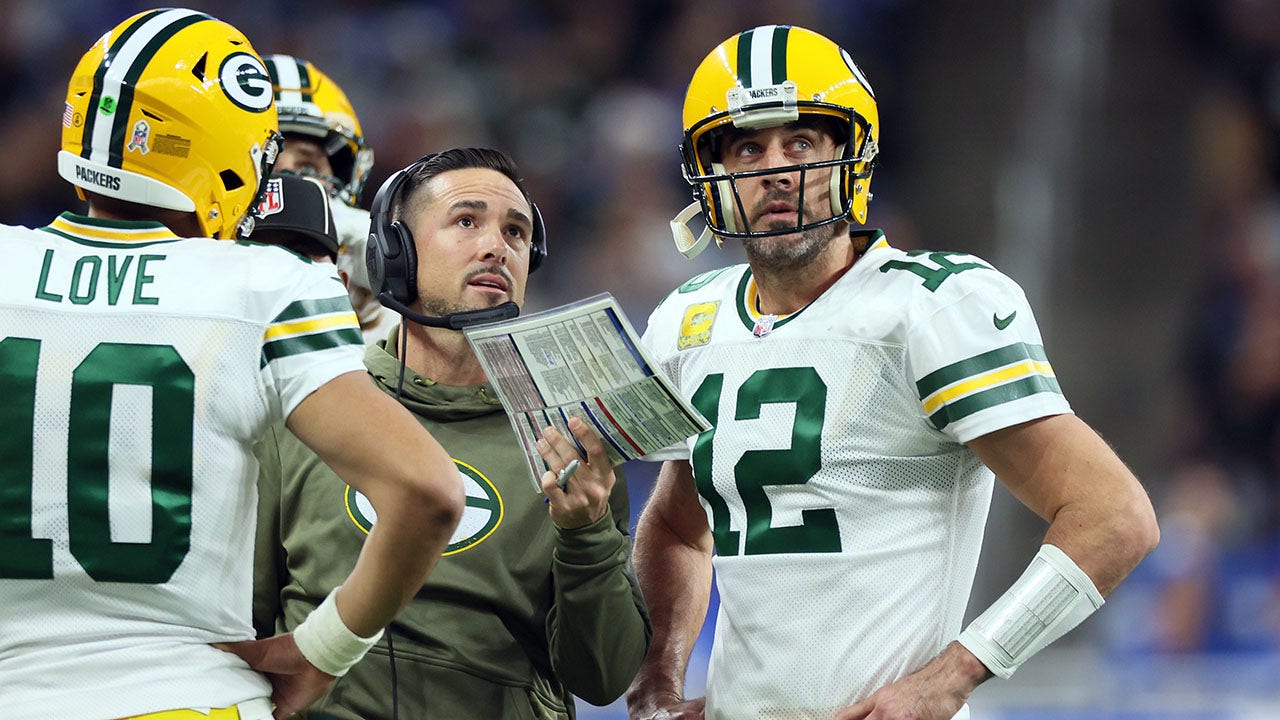 During the Packers' first possession of the second half, running back AJ Dillon seemingly rushed for a first down. But referees called Dillon short of the marker. Everyone on the Packers offensive was certain that the play should have resulted in a first down. However, head coach Matt LaFleur was not convinced.
LaFleur ultimately decided not to throw his challenge flag. Rodgers was visibly upset with his coach's decision, yelling and waving his arms out, pleading with LaFleur to challenge the play.
Aaron Rodgers shows frustration after AJ Dillon was ruled short of a first down. pic.twitter.com/pOJ308epry

— FOX Sports: NFL (@NFLonFOX) December 4, 2022
The very next play, on third-and-one, the Packers elected to call a passing play. Rodgers chucked the ball downfield to Allen Lazard which resulted in an incompletion. Obviously, in hindsight, it may have made more sense to run the ball on that play, only needing a few feet for a first down. Having a bulldozer like AJ Dillon, I'm sure he would have been able to pick up the needed yardage.
Nevertheless, the Packers won the game. It was a much-needed win, to say the least. Green Bay now sits at 5-8 after sweeping the season series with Chicago. The Packers are not mathematically eliminated from the playoffs yet, however their chances of making the playoffs are slim, approximately 4 percent.
So you're telling me there's a chance?
For More Wisconsin Sports News:
Follow me on Twitter at @alex_ratliff and follow us @WiSportsHeroics for more great content. To read more of our articles and keep up to date on the latest in Wisconsin sports, click here!