Green Bay Packers quarterback Aaron Rodgers recently appeared on a show hosted by Milwaukee Bucks forward Serge Ibaka. The show, How Hungary Are You? is far from being a hard-hitting talk show. Ibaka asked Rodgers a variety of questions, none of them were taken seriously.
Aaron Rodgers Answers "Hard-Hitting" Questions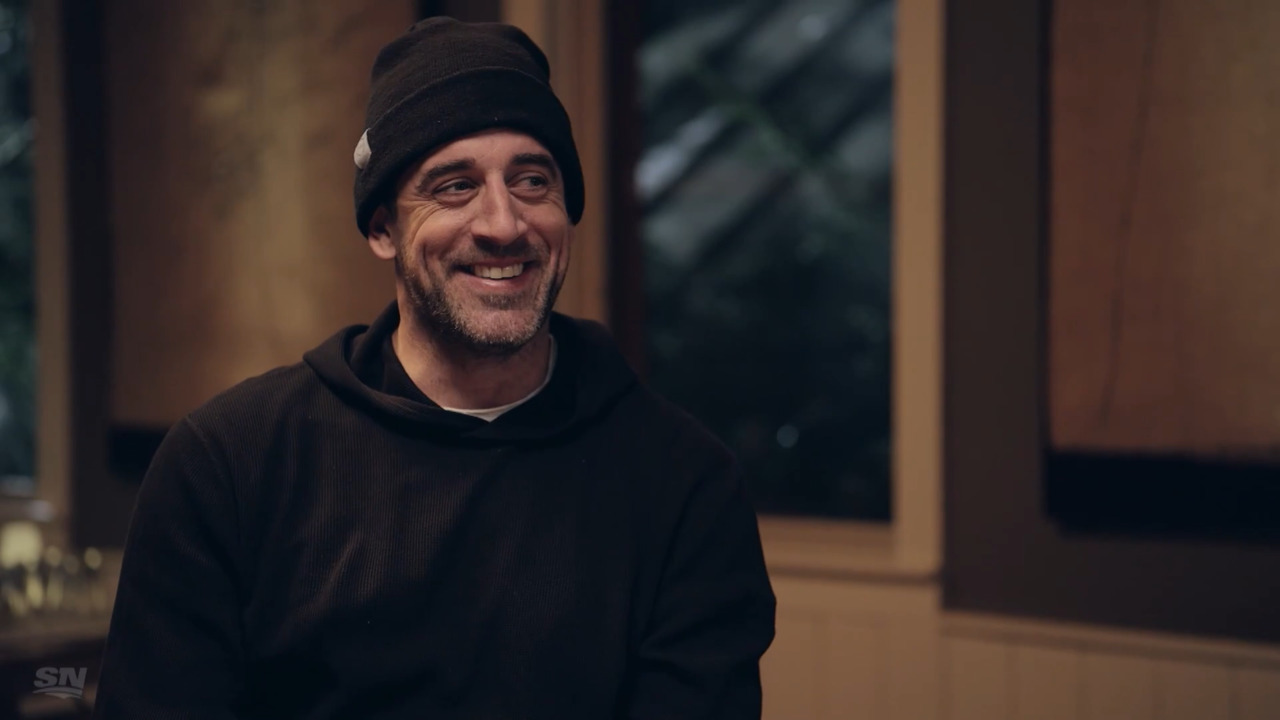 Aaron Rodgers was more than willing to answer questions asked by the charismatic NBA champion. Rodgers was asked things like, "Who is the best Packers quarterback of all-time, you or Brett Favre?" He answered Bart Starr. The rest of the questions followed a similar route.
Ibaka went on to ask Rodgers, "If you didn't come back with the Packers, what team, in your mind, did you want to play for?" Rodgers first said the Toronto Argonauts of the CFL. However, he was questioned further, being told that he had to pick an NFL team. He jokingly answered, "the Oakland Raiders." Rodgers is fully aware that the Raiders now reside in Las Vegas, so he was clearly in a joking mood.
Although, the Raiders might have been on Rodgers' mind after the departure of Davante Adams in the offseason. Rodgers and Adams were an unstoppable force during their years together in Green Bay. The pair combined for 68 touchdowns, which is the most between a quarterback and wide receiver in Packers history.
Nevertheless, Rodgers has not been the same this season without Adams. He's thrown 10 interceptions this year, which is more than his two previous seasons combined. Also, his QBR is at a new career low of 40.8 this season, with his previous low being at 52.5. All jokes aside, Rodgers must be missing his former teammate and all-pro wide receiver.
For More Wisconsin Sports News:
Follow me on Twitter at @alex_ratliff and follow us @WiSportsHeroics for more great content. To read more of our articles and keep up to date on the latest in Wisconsin sports, click here!