Aaron Rodgers and the Green Bay Packers were booed off the field during Thursday's 27-17 loss to the Tennessee Titans. Funny how quickly the tide can turn in Green Bay. The Packers were coming off their first win in over a month. Surely, things were looking up for the Packers. A win against the Cowboys last week seemed to bring hope to fans that a playoff run was possible.
However, the Packers now sit at 4-7 with their playoff chances slipping further and further away. Packers fans were certainly disappointed with the product that was being produced on the field Thursday night, sharing their displeasure vocally.
Aaron Rodgers, Packers Booed During Thursday's Game vs. Titans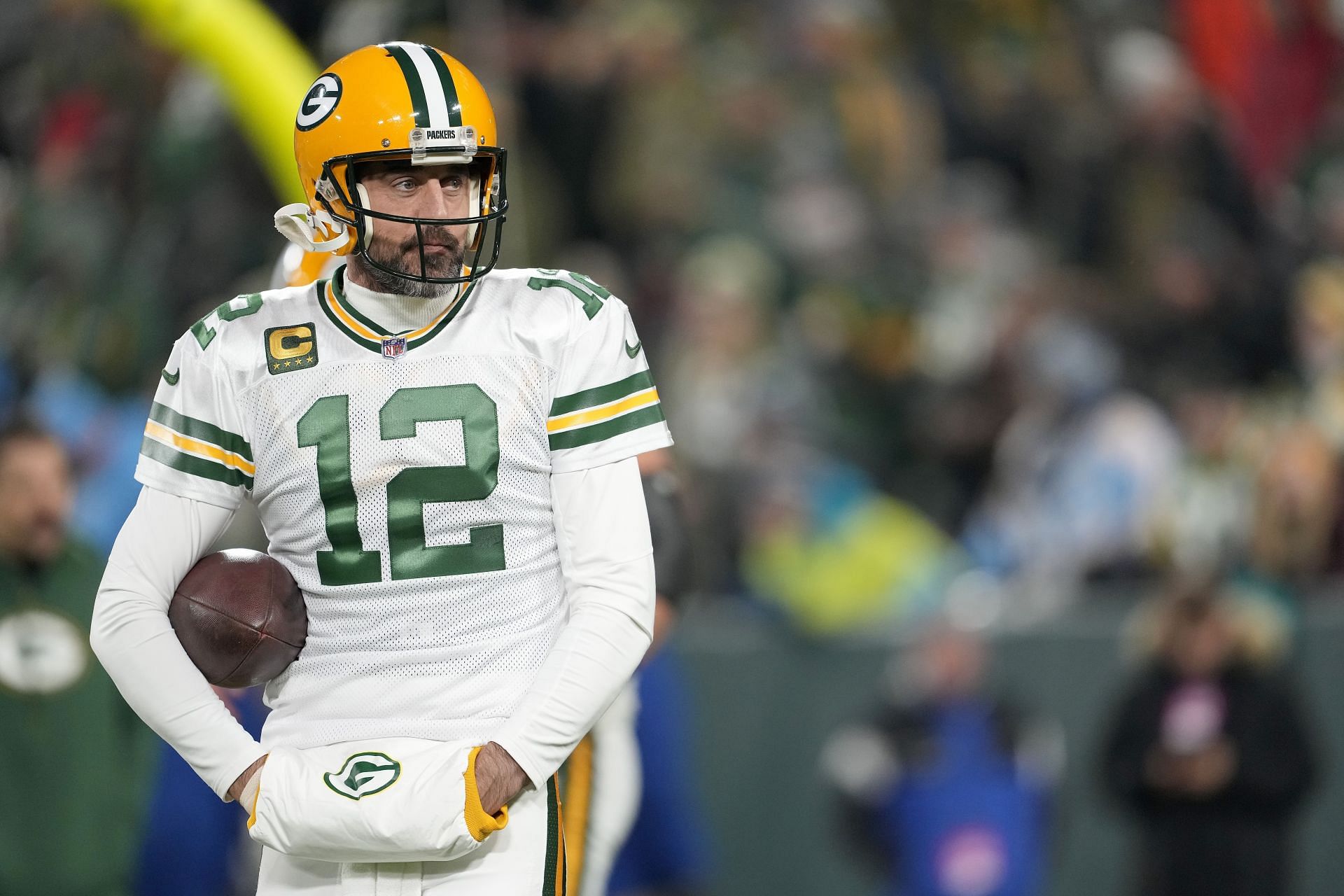 Green Bay Packers fans have been growing impatient with their team recently. After starting 3-1, Green Bay lost five straight games before their win against Dallas. Fan's frustration were on full display Thursday. The 'boo birds' made themselves loud and clear multiple times throughout the game. They could be heard clearly at halftime and after a failed fourth down conversion late in the fourth quarter.
Rodgers was asked about the boos he and his team received; "Interesting," Rodgers said. "That's the best I can give you," he said about his performance.
Lambeau Field boo'ing pic.twitter.com/6cWGg2YiO7

— Alex 👋 (@Dubs408) November 18, 2022
Aaron Rodgers Admits His Mistakes
Statistically, Aaron Rodgers did not have a terrible game against the Titans. Rodgers finished the game with 24-of-39 passing for 227 yards, two touchdowns and no interceptions. However, some of his throws were off the mark on Thursday night.
Rodgers was asked about his why some of his throws were off;  "I couldn't tell you, point to one thing. "I'm not going to make excuses about my thumb, it's been the same since New York. I don't know. I gotta go back and look at it. It felt like fundamentally I was in a good spot. I just didn't have the same type of consistent grip and ball coming out the same way. I threw a lot of kinda wobblers tonight. There was some wind. I just missed a few throws I shoulda had."
Nevertheless, the Packers have to face the 8-1 Philadelphia Eagles next Sunday. Can they rebound and pull off an upset win? Or will we see the Packers fall to 4-8?
For More Wisconsin Sports News:
Follow me on Twitter at @alex_ratliff and follow us @WiSportsHeroics for more great content. To read more of our articles and keep up to date on the latest in Wisconsin sports, click here!