The Packers just got a signature win against the San Francisco 49ers this past Sunday. That was a huge win for the Packers and as of right now they are showing that week one was just a bad day. However, they have another big test this Sunday at Lambeau Field against the Pittsburgh Steelers. Do not let the Steelers' record fool you– this is a good football team with a ton of talent. Here is how the Packers will beat the Steelers.
Royce Newman Needs to Show More Improvement as the Packers' Starting Right Guard
Rookie guard Royce Newman had a dominant preseason this year and earned himself a starting job. On the other hand, he has had his share of struggles this season. Now he is a rookie and still learning on the job and deserves the benefit of the doubt. Against the San Francisco 49ers, he was not bad, but Erik Armstead gave him a lot of trouble. The one sack the 49ers had was on him as Armstead collapsed the pocket beating Newman getting to Aaron Rodgers. This is a little concerning as the Packers are facing Cameron Heyward who at 32 years old is still a dominant player. Newman needs to step it up as he will see Heyward quite a bit, and it could be a long day if he struggles on Sunday.
Jack Heflin and Tedarrell Slaton Need More Playing Time
The Packers' defensive line showed a lot of improvement against the 49ers, especially against the run. Still, a few adjustments can be added to this group. Jack Heflin and Tedarrell Slaton need more playing time. Dean Lowry and Tyler Lancaster were not all bad this past Sunday but should not be playing a lot of snaps. Slaton in his limited snaps made a huge impact, even recording half a sack. We have not seen Heflin, but he can instantly be an upgrade over Tyler Lancaster as he can bring more juice. In addition, Lancaster was just put on the COVID-19 list and might not play Sunday, so the Packers may have no choice but to give more playing time to Slaton and Heflin.
Aaron Rodgers's Pocket Presence Needs to Keep Getting Better
One thing that Aaron Rodgers improved on against the 49ers was his pocket presence. In the first two weeks Rodgers had some horrible pocket presence and was taking unnecessary sacks. He even admitted the sacks he has taken this season were on him, not on the offensive line. Sunday saw him getting the ball out on time and stepping up in the pocket and not running into sacks as he was doing the first two weeks. He needs to continue to do that this Sunday as he is facing a Steelers pass rush with Cameron Hayward and TJ Watt. Rodgers has to continue to help his young offensive line that has done well so far.
The Packers Need to Get Vernon Scott Involved on Defense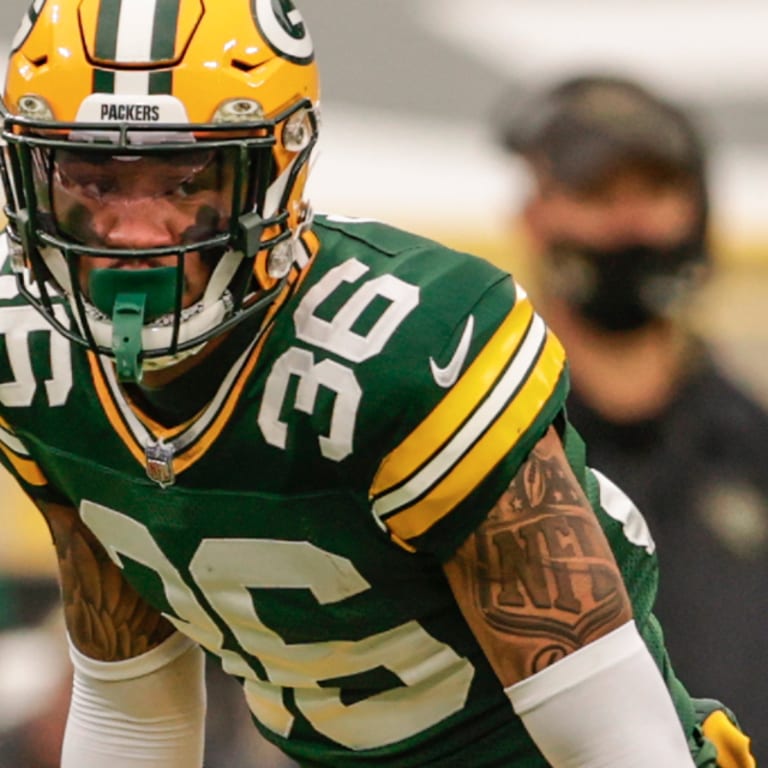 The Packers have a good safety group this season, however, why is Vernon Scott not playing? He was a healthy scratch on Sunday, which was really surprising. The Packers only have had three active safeties in Adrian Amos, Darnell Savage, and Henry Black. I think Scott should be involved more in Green Bay's defense. He can play both in the box and be that single high safety. He should also be in a rotation with Henry Black who has been solid but should be playing more in the box. Scott could bring another element to a solid defensive backfield of the Packers. It will be interesting to see if he is active this week against the Steelers.
Kevin King's Role Should Be More Limited On the Packers Defense With the Emergence of Stokes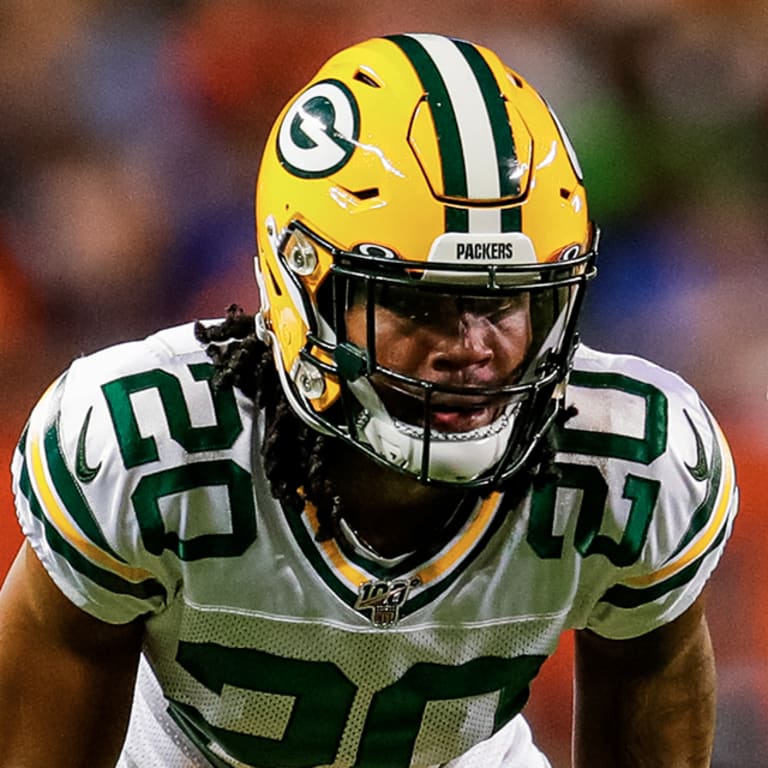 Whether Kevin King is back this week or not he should have a more limited role in the Packers' defense. First round pick Eric Stokes has played solid when he has been in the starting lineup. Kevin King will still see a good amount of snaps on defense which is understandable. Yet, he should not see more snaps than Stokes at this point. King will help put Jaire Alexander in the slot for Chandon Sullivan who has struggled a lot this year. Also, when King is in the game it is important to note that he is at his best when he is n press getting physical with the wide receivers. Kevin King will still see snaps this season but should be more in a limited role from here on out.
Packers Can Not Overlook The Steelers 
Have the Pittsburgh Steelers looked good this season? No. However, they will be motivated coming into Lambeau Field this Sunday. Despite what the record says this is a really talented football team. They are desperate with their season off to a shaky start so they will come ready to play. The Packers hopefully learned their lesson week one on overlooking opponents as they did against the New Orleans Saints. That led to the Packers getting embarrassed, but it was a good wake up call. Also an important note the Packers haven't beaten the Steelers in the regular season in the Aaron Rodgers era. Packers have to come ready to play this Sunday or it might be a repeat of week one.
[pickup_prop id="12836″]
Follow me @CarlosS29143608 and follow us @WiSportsHeorics for more content. To keep up on all of your favorite sports in Wisconsin click here!