The Green Bay Packers have locked up one of the best cornerbacks in the NFL through the 2026 season.  Today the Packers and Jaire Alexander came to a 4 year $84 million dollar extension.
Alexander's deal includes a league minimum base salary of $1.076 million and a signing bonus of $30 million.  The signing bonus being a record-high for a defensive back. With the bonus being spread out over the next five seasons, Alexander's cap hit for the 2022 season could be as low as $7.076 million.  This move could free up as much as $6.2 million in salary cap space for the Packers this season.  This would give the Packers plenty of cap room (between 6-8 million) to get through this season and enough flexibility to potentially sign another veteran.
WR Will Fuller
Will Fuller is an option that doesn't break the bank. After seeing action in just two games in 2021, he isn't likely going to command a repeat of the $10.6 million (with $10 million guaranteed) Miami paid him last year. The 28-year-old will have to accept a one-year prove-it deal, and that would work out well from Green Bay's side, too, as the team develops its new young guns.  Theres is optimism that Fuller will be ready to go for the 2022 season as his injury was a broken wrist.  His lower body (and speed) hasn't been impacted.
WR John Ross
Hoping to make a fresh start with the Giants, Ross's injury issues followed him to New York. He missed most of the 2021 training camp with a hamstring injury.  He was placed on injured reserve during the final roster cutdown period.   John Ross has a few traits that make him an intriguing target. For one, he has shown himself to be proficient in the red zone, showing that he can work through traffic, find voids in zone, and make high leverage catches with his hands.
Ross's speed is also a plus because it forces defenders to play off him. He is proficient in angling his body to keep defenders guessing which direction he's going. And he runs excellent routes at this point in his career, having shown the ability to jump into a quicker gear in a snap. Coaches will tell you that they can't teach speed in a player, and Ross has speed–when he's healthy.
WR Chester Rogers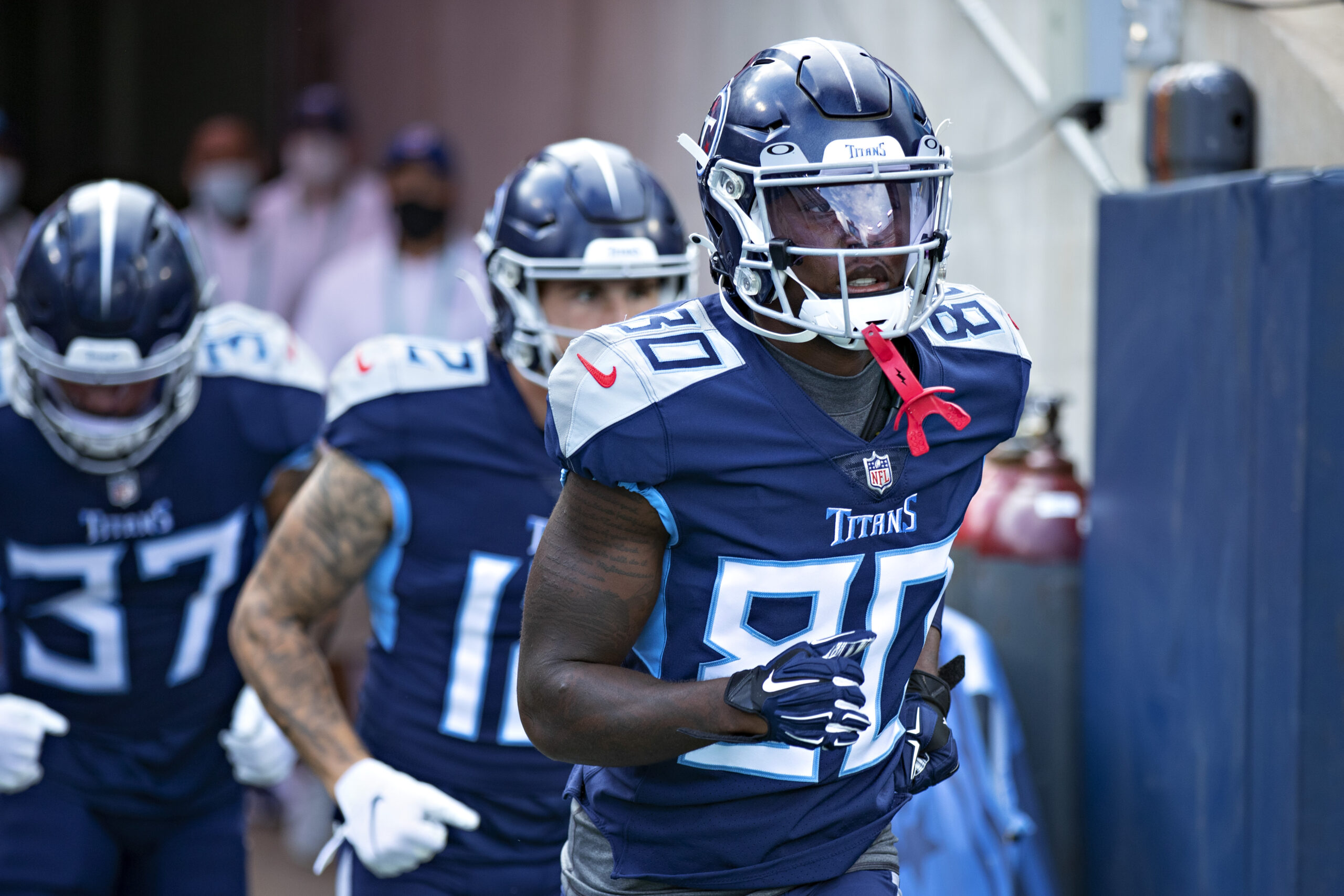 Rogers spent last season with the Tennessee Titans where he finished with 30 catches for 301 yards and a touchdown in 16 games. He was primarily a depth player who also served as the team's primary punt returner.  The 28 year old receiver is a bit of an "under the radar" free agent wide receiver.  Bringing him into Green Bay would give him an opportunity to do something he's never done before; play with an elite QB.
Rogers has averaged over 28 receptions and 300 yards per season his entire career.  Given the chance, those numbers would sky rocket with Aaron Rodgers.
Honorable Mention:
WR Julio Jones and Odell Beckham Jr. are not out of the question, however both would need to take a pay cut to come to Green Bay.  That is pretty unlikely with OBJ, Julio Jones may consider it.  I wouldn't get your hopes up though.
These three guys may not jump off the screen to you, however Green Bay is unlikely to make a blockbuster trade or free agent acquisition unless one falls into their lap.  These guys could come in and contribute from day one as well as make the wide receiving room more competitive.
For More Wisconsin Sports News…
Follow me on Twitter at @mcquadewarnold and follow us @WiSportsHeroics for more great content. To read more of our articles and keep up to date on the latest in Wisconsin sports, click here!