Happy Halloween, Cheeseheads! We can enjoy a stress free Halloween Sunday this year after the Packers beat the previously undefeated Cardinals on Thursday night.
But, to remain in the holiday spirit, here are three Packers who have been 'Spooktacular' so far in 2021!
#1: De'Vondre Campbell
In the words of Aaron Rodgers, how was this guy still on the street in June? It's hard to imagine where the Packers' defense would be this season without Campbell. His impact has been profound: He leads the team in tackles (76), interceptions (2), and forced fumbles (2). In addition, Campbell has been a leader, calling the signals for his defense. So far in 2021, Campbell has been the dominant inside linebacker the Packers have been missing for quite some time. It's hard to believe this role has been filled by a free-agent who was picked up off the streets in June and signed to only a one year deal. 
#2: Kenny Clark
Clark is putting together another solid campaign in 2021, appearing in all eight games for Green Bay. He has recorded three sacks, a fumble recovery, and 28 total tackles, while leading the Packers in tackles for loss (5). Clark has constantly pressured opposing teams' quarterbacks, forcing them into sacks and poor decisions all year. A huge piece of Green Bay's front, Clark will continue to influence games in a big way down the road. 
#3: Aaron Jones
Aaron Jones has been extremely valuable to the offense this season, especially considering that many people didn't think he'd be a Packer this year. As a rusher, the running back has been very productive. Jones is on pace for a third consecutive 1,000 yard season, averaging 4.5 yards per carry. He leads the team in yards per game (57.9) and rushing touchdowns (3). In addition, Jones is Green Bay's second leading receiver this season. He has recorded 33 receptions for 237 yards, both only trailing (you guessed it) Davante Adams for team highs.  Surprisingly enough, Jones leads the Packers in receiving touchdowns (4). After his father, Alvin, passed away from complications of COVID-19 this past spring, Jones said he was dedicating the rest of his career to his late dad. He added that his father has "the best seat in the house," and I'm sure Alvin is looking down on his son with so much pride watching him this season.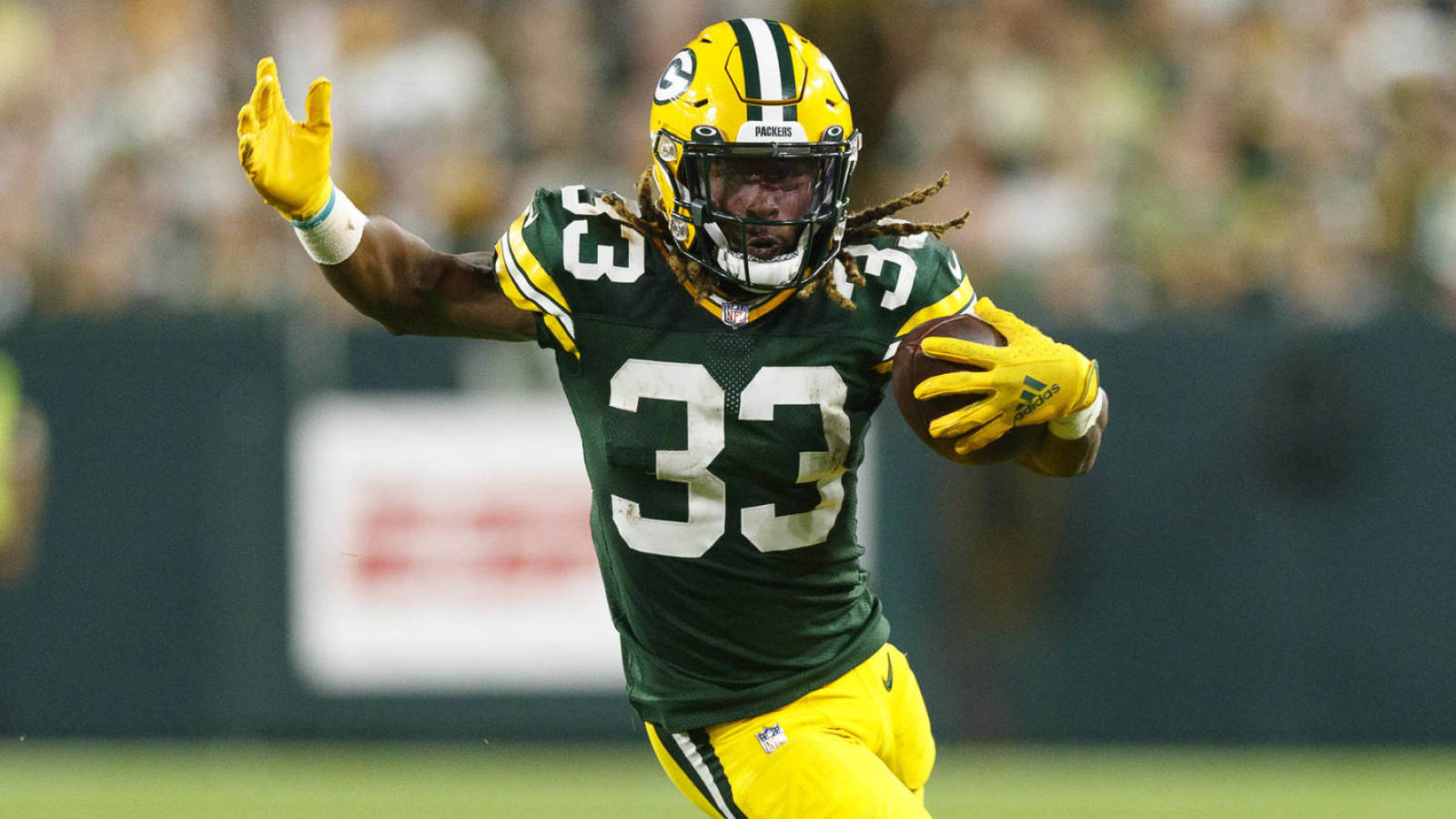 The red-hot Packers are back in action next Sunday in Kansas City to take on the Chiefs. Green Bay will look to extend their win streak to eight games. 
For more…
Follow me on Twitter @Mara__Allen and follow us @WiSportsHeroics for more great content! For the latest in Wisconsin sports, click here. 
[pickup_prop id="13506″]