There is no doubt that the Aaron Rodgers trade talks have been the highlight of the 2023 NFL offseason. There needs to be some significant progress made within the next week or so. Why is that? In roughly five weeks, the 2023 NFL Draft will take stage, with OTAs right around the corner. This year's draft is going to be by far one of the most important events in Green Bay Packers history. With Brian Gutekunst closing the door on Aaron Rodgers' legendary career, the sixth year general manager now has the daunting task to build a new roster around Jordan Love. The Packers have suffered some blow this offseason with the departure of Allen Lazard, Dean Lowry, Robert Tonyan, and Jarren Reed. The loss of these veteran players creates more needs on the rosters than what there already is. Let's take a look at five players that Green Bay should have on their draft boards come the first round of the NFL Draft:
Lukas Van Ness
As I mentioned above, the Green Bay Packers have a ton of needs going into this upcoming draft. One of the largest needs that needs to be addressed is edge rusher. Rashan Gary suffered a season-ending torn ACL in November, so it will be unclear when he is able to return. This would leave Preston Smith and Kingsley Enagbare as the potential day one starters. After those two, there is not much for depth. Lukas Van Ness would be an instant contributor to Joe Barry's defense. He would not be a reach at #15, which is something that Brian Gutekunst has a very nasty habit of doing. There are also plenty of edge rushers in this draft class ranking in the first three rounds. But, if Green Bay does decide to go this route, I would quite satisfied and would pay off big time for a defense that was horrendous at applying pressure to opposing quarterbacks last season.
Dalton Kincaid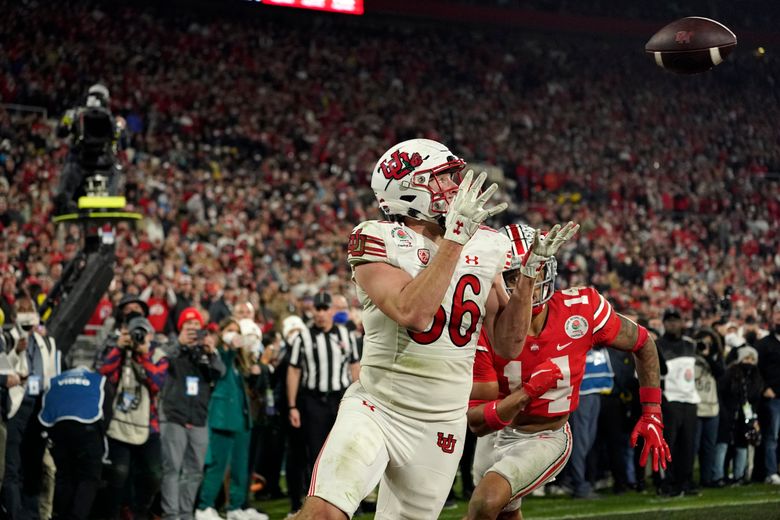 The Green Bay Packers lost Robert Tonyan in free agency to the Chicago Bears. It also appears to be that Marcedes Lewis will be on his way out as well. This leaves Josiah Deguara and Tyler Davis as the only tight ends on roster at the moment. I would honestly put tight end down as Green Bay's biggest need going into the 2023 NFL Draft.  Most mock drafts have Notre Dame's Michael Mayer as the top tight end in this year's draft class. However, I think Utah's Dalton Kincaid would be a much better fit not only for the Packers, but for Jordan Love. Kincaid is an extremely athletic tight end with big-play potential. I am not too convinced  that the Packers will go down this route due to the fact that this selection would not align with the 'Packer Way'. Green Bay has not drafted a skill player in 20 years, so there really is no situation where they will change their ways, despite a large need in a skill player position.
Calijah Kancey
As I have written in the past, Kenny Clark needs another running mate on the defensive line.  Clark is the only defensive lineman on the roster who can take on multiple blockers, which has to be a legitimate concern for Matt LaFleur. One player that I am really sold on is Pittsburgh's Calijah Kancey. Kancey is a former All-American and absolute menace who has great ability to generate a pass rush. The biggest thing that does concern me about Calijah Kancey is his size. At 6'0 and 280 pounds, that is not a very ideal size for an NFL defensive lineman. However,  we have seen undersized defensive lineman come through the NFL such as Aaron Donald and Brandon Graham become very successful and overcome the size disadvantage. It would be very risky pick on Green Bay's part, but we have seen these situations pan out with the likes of Rashan Gary. This selection, similar to Lukas Van Ness, would be align perfectly with how Brian Gutekunst and the Packers in general go about the draft process.
Jordan Addison
Amari Rodgers is no longer with the Green Bay Packers, and Randall Cobb's future is in limbo. This leaves a significant gap in Green Bay's wide receiver room, especially at the slot. The Packers have their downfield threat in Christian Watson and all-around guru in Romeo Doubs. Jordan Addison is the answer to this solution. Most people would want to choose Quentin Johnston of TCU or Jaxon Smith-Njigba of Ohio State over Addison. However, Johnston drops concern me and Smith-Njigba's injury history also poses a red flag. Addison is a former Fred Bilentnikoff award winner and has been successful at both USC and Pittsburgh. The only tough part in this situation is that this would not be a route that Green Bay would typically go down, and have proven that they are not willing to do so. Could Brian Gutekunst break the 'Packer Way' and  bring in a first round weapon to Green Bay? We shall wait and see.
Devon Witherspoon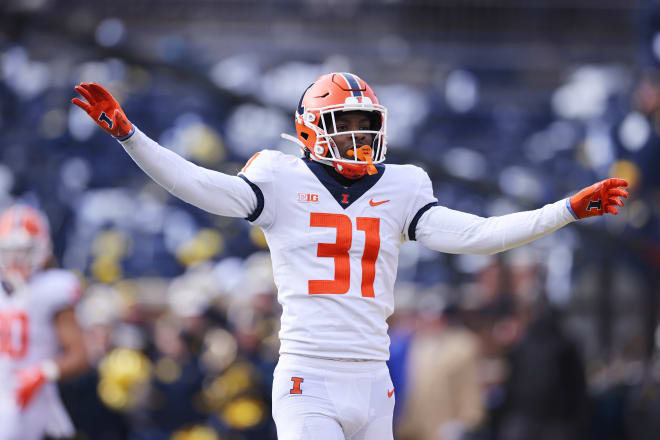 The Green Bay Packers have a lot of questions to be answered in their secondary. Rudy Ford was re-signed to a new contract and the team also brought in Tarvarious Moore to help bolster the safety position, Having bodies is fine and good, but these additions are still not enough. There have been talks and debates about moving Rasul Douglas to safety. This would be a move that I would not be opposed to. Bringing in Devon Witherspoon would a great update and addition to a very spotty and struggling secondary. Witherspoon was an All-American last season and a huge thorn in opposing quarterbacks' sides and caused a lot of disruption for opposing offensive coordinators. Witherspoon has been projected almost everywhere in the first round in mock drafts. I think that this would be an absolute slam-dunk pick for Green Bay and gives a lot of wiggle room for Joe Barry and staff to work around with.