New season, new rules. With the MLB season starting in a month, teams are prepping for the season. Coaches, players, and fans have some new rules and guidelines to follow this season. Let's take a closer look at what changes this season for the Brewers.
The Designated Hitter
The designated hitter is a batter in place of the pitcher, and has been in the American League since 1973. For the National League it's only during inter-league play, until this season. Why this season? As a result of COVID-19, the league doesn't want the pitchers to be over taxed by pitching and hitting. As of now, the National League will go back to not having a DH in the 2021 season. Of course that can change. The MLBPA and MLB can decide to change the rules for seasons to come. Most players do not want to change the rules. And most pitchers actually want to hit.
What does that mean for the Brewers? With new additions to the team, Ryan Braun (36) will likely fill the DH spot for majority of the season. Braun will still get playing time, but Brewers Manager Craig Counsell may look upon Logan Morrison, Justin Smoak, Jedd Gyorko, or even Christian Yelich to fill that role as the season goes on.
Filling out the team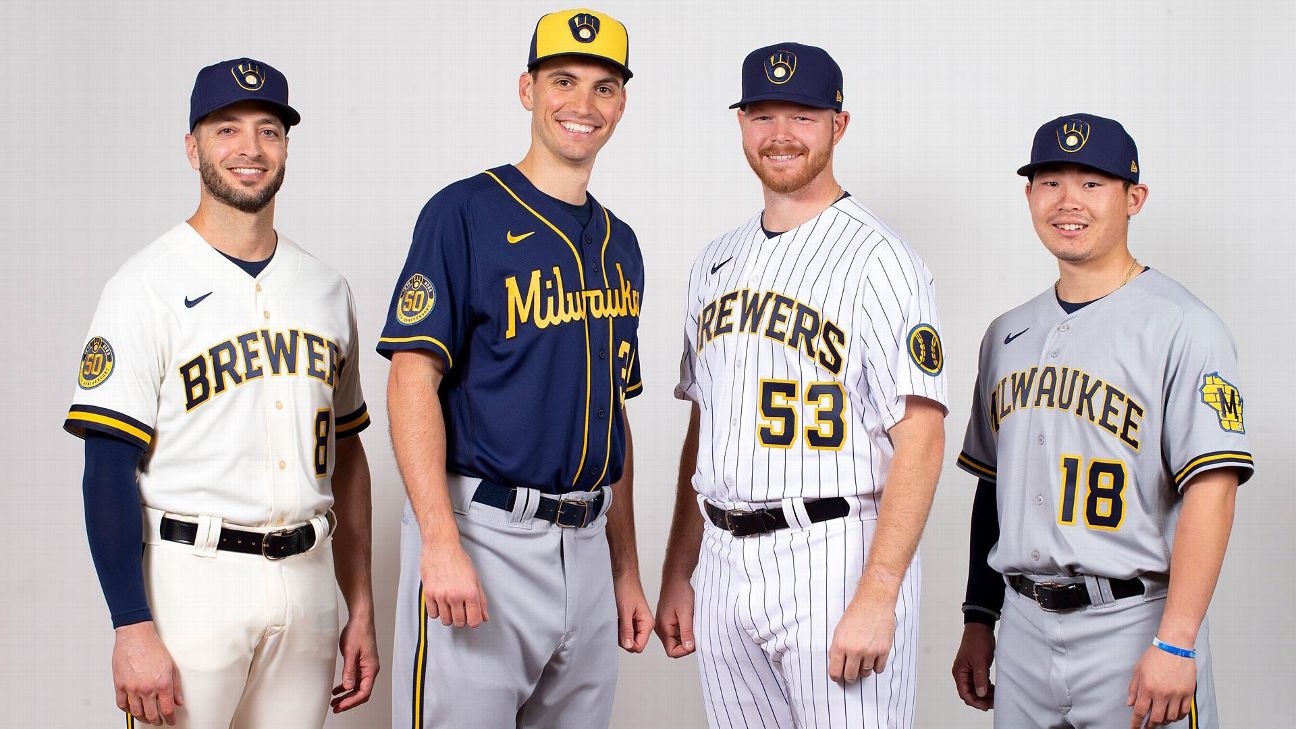 As of June 28th at 4pm EST. teams submitted a 60 player roster. This roster consists of a 40-man roster and 20-man "taxi squad". On opening day, teams will only have an active 30-man roster. After two weeks it goes down to an active 28-man roster, and an active 26-man roster after four weeks. In the event of a doubleheader, that game will have an active 27-man roster. Three "Taxi squad" players are allowed to travel with the team. Catchers can be utilized as a bull-pen catcher and be available for the game.
As of late the Brewers have many utility players. During this situation, we could see a variety different players playing at any given time. Craig Counsell usually plays the hot hand/bat. Click here for the Brewers 45 players attending Spring Training 2.0.
Game play changes
New rule changes to start in 2020:
The three batter minimum rule: Relievers who enter the game must face at least three batters or finish an inning before being removed (with exceptions for injury or illness).
Position players can only pitch if the game were in extra innings, or their team was ahead/ trailing by more than six runs. This will not be the case this season.
New rule changes due to the shortened season:
If a game goes into extra innings, a runner from the batting team will start on second base to help speed up the game. This rule is only for the 2020 season and will not be enforced during the post season.
Suspension of games: If a game gets cut short, (less than 5 innings), it will be played from where it left off. No more starting from scratch.
Covid-19 screening and prevention
The MLB has worked out a health and safety regulation that all teams have to abide by. And here's how they are enforcing it:
Testing every player, coach, and staff every other day.
Players will have temperature checks twice a day.
Antibody testing will be once a month.
No more lineup card exchanges.
Non-playing personnel have to wear masks.
If you're not going to be playing (starting pitcher for next game or taxi players) you will be off the field and in the stands and six feet apart.
No sunflower seeds or chewing tobacco.
If multiple players touch a ball, it will be thrown out.
No high-fives, fist bumps, or other celebratory contact.
If a player tests positive they will be placed on a COVID-19 only list and may only come back after two negative test results are shown.
No fans allowed at the ball park.
For More:
Follow me on Twitter @KyleBizz11 and follow us @WiscoHeroics1 for more great content! To read more of our articles and keep u to date on the latest in Wisconsin sports, click here.